Lionsgate has set a release date for Power Rangers!
The big-screen adaptation of the 90s TV show will hit theatres on July 22, 2016.
X-Men: First Class writers Ashley Miller and Zack Stentz will write the script for the movie, which will reinvent the Mighty Morphin Power Rangers while Haim Saban, Brian Casentini, Allison Shearmur and Roberto Orci are producing the movie, reported The Hollywood Reporter.
With the Power Rangers movie Lionsgate will release their own superhero franchise. Names of the cast have not been released yet.
In a Facebook post, the Power Rangers Page confirmed the news:
"POWER UP for this epic news: Lionsgate and Saban Brands are pleased to announce the release date for Power Rangers: July 22, 2016! #PowerRangers "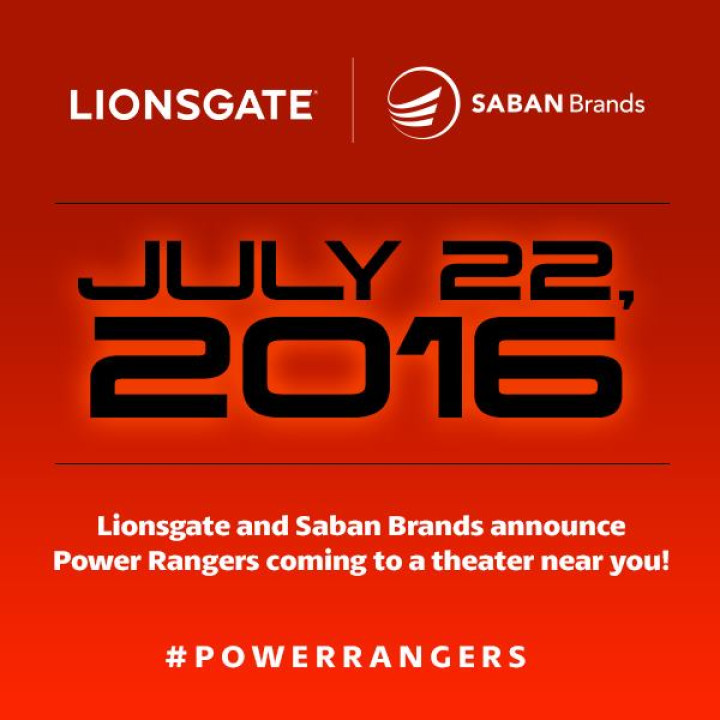 Power Rangers was a 90s TV series and global marketing franchise, initially called The Mighty Morphin Power Rangers that used footage from a Japanese children's show. It first aired on Fox Kids, then in the 2000s on Disney-owned channels. A movie about the same also hit theatres in 1995.
The new movie promises to completely refurbish the Rangers, a group of colourful high school kids with powers. The official synopsis of the new Power Rangers movie reads: "a modern reinvention of the Mighty Morphin Power Rangers, a group of ordinary high school kids who find themselves infused with extraterrestrial powers and must harness those powers as a team to save the world."
Another '90s franchise, Teenage Mutant Ninja Turtles, returned to the big screen and made $65-million in the opening weekend. Power Rangers represents a globally recognised brand that has innumerable spinoffs and merchandising opportunities over the years.
Power Rangers is slated to open against Guy Ritchie's take on King Arthur for Warner Bros on July 22, 2016.