US Powerball Lottery: Two Jackpot Winners Share $550M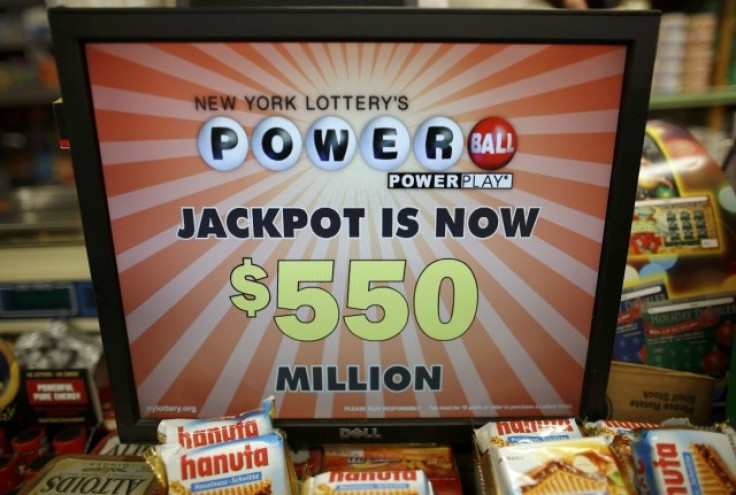 Two tickets bought in Arizona and Missouri have won the US Powerball lottery jackpot share of $550m (£344m) in the 28 November drawing.
The Multi-State Lottery Association's (MUSL) lottery game's Web site revealed the Powerball winning numbers for the day's drawing late in the day. The numbers are - 5, 16 22, 23, 29 and a Powerball of 6. So far, winners have reportedly not claimed the jackpot.
As per Powerball game rules, the winning amount can be paid out as 30 payments over a period of 29 years or a lump sum payment after tax deductions. However, if the winner chooses the annuity, the annual payment will be increased each year by the percentage set out in the Powerball game rules.
The amount won is the second biggest prize won in US history after the $656m Mega Millions drawing in March 2011, shared by three winning tickets, according to a Reuters report.
In addition to the two Powerball jackpot winners, a total of 8,924,123 players have also won lesser prizes worth more than $131.5m.
Over the past 20 years, about 300 Powerball jackpot winners have taken payouts of over $11.6bn.
"I very seldom play Powerball, so I had to look up what I had won in one of the Lottery's How to Play brochures. When it showed $10,000, I started shaking really bad," said Melissa Arne, whose Powerball ticket numbers matched four numbers plus the Powerball in the 24 November drawing.
The Powerball lottery is played across the 42 US states and each lottery ticket costs $2. A BBC report says this time the tickets were selling at a rate of 130,000 a minute nationwide. The jackpot game is played every Wednesday and Saturday night at 10.59 pm ET (4.59 am GMT). The overall odds of winning a prize in the game are approximately 1 in 32.
© Copyright IBTimes 2023. All rights reserved.