Prague police hunt for British man who vanished during stag weekend
Karl Law's family and friends put up thousands of posters in the Czech capital, spurred on by potential sightings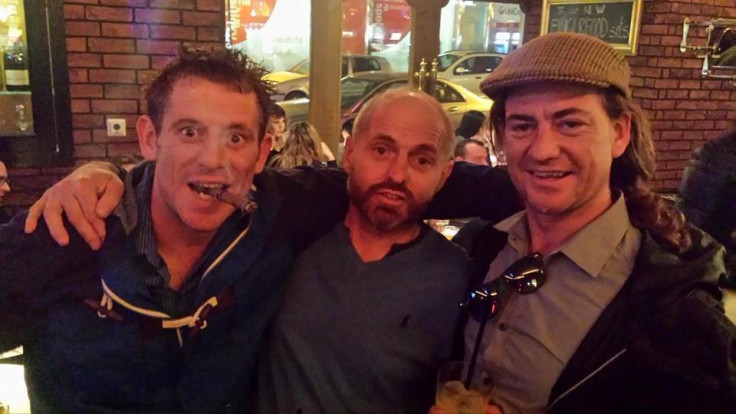 The family of a man who went missing on a stag weekend in Prague have vowed to continue searching for him until they get news "good or bad".
Builder Karl Law, 35, vanished after being separated from his friends during a pub crawl three weeks ago in the Czech capital.
There have been potential sightings of him but none confirmed and he has not contacted anyone since his disappearance.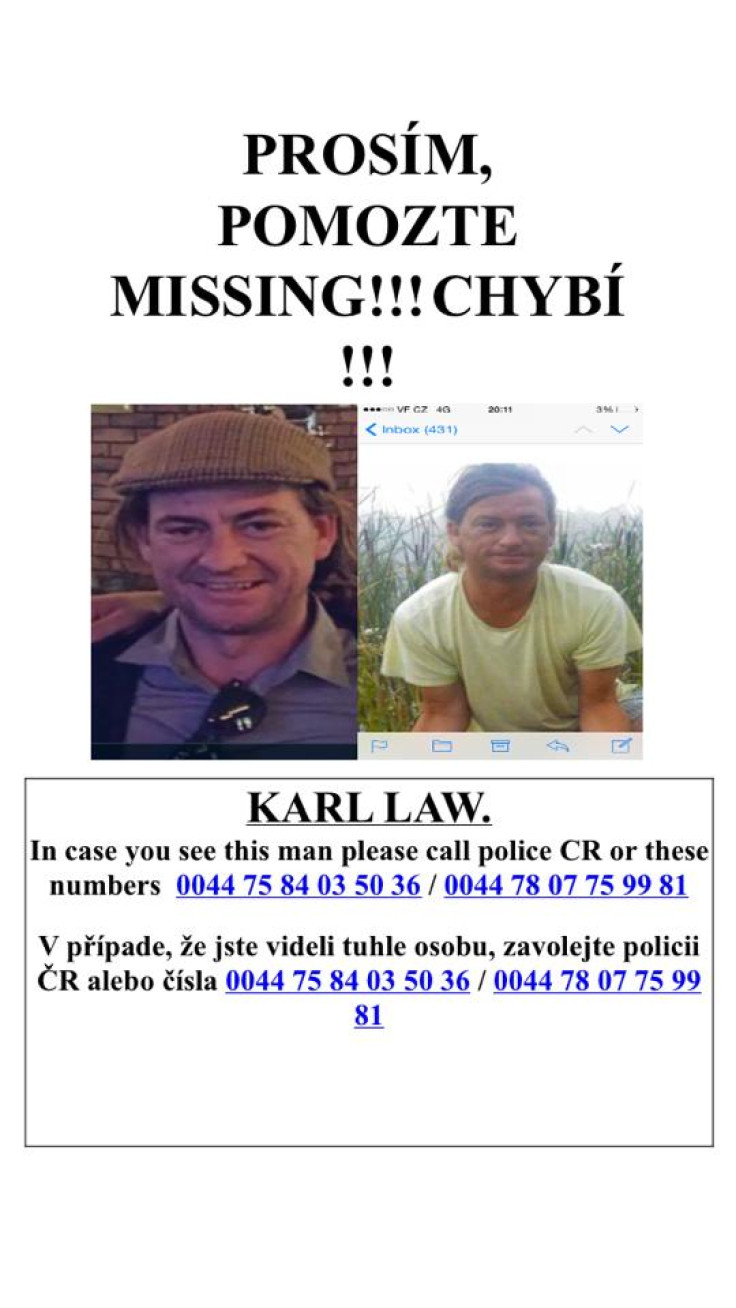 Karl's family have put up thousands of posters in the Czech capital
Source: Facebook
A number of his relatives and friends from Fareham, Hampshire are taking turns to fly to Prague, putting up thousands of posters around the city with Karl's photograph and numbers to call for anyone who spots him.
His brother, Craig Law, 30, said: "No news is good news, so we are thinking positively. We don't want to think of the worst and believe that Karl is alive and out there somewhere.
"Some of us will stay here for as long as it takes to get the answer to what has happen to Karl, good or bad."
Karl's employer is still paying some of his wages and friends are rallying round to fund the family's appeal campaign.
The last person to see Karl was his cousin Steve Stock, who saw him wandering near Maxim's bar close to the centre of Prague's old town.
"We had split into two groups and I thought he was going off to another club or to get something to eat. Of course, we had all been drinking, but it was our second night and everybody seemed fine," Stock told Sky News.
His brother said: "It could be he has had an accident or banged his head somewhere and got disorientated. He could be confused and be sleeping rough."
The group has also been making regular checks at hospitals and homeless shelters.
On the night he disappeared Karl did not have his mobile phone or passport with him.
The searchers believe he is still in Prague after possible sightings of him in a cafe, getting off a number 14 tram and even walking close to Maxim's.
Prague police said they were doing all they could to find him, but released a statement suggesting his family had not disclosed that he had "consumed both alcohol and narcotic drugs and psychotropic substances extensively during the few days before he disappeared".
Anyone who sees Karl Law or knows his whereabouts is urged to call the Czech Republic police or his family on +44 7584 035036 or +44 7807 759981.
© Copyright IBTimes 2023. All rights reserved.