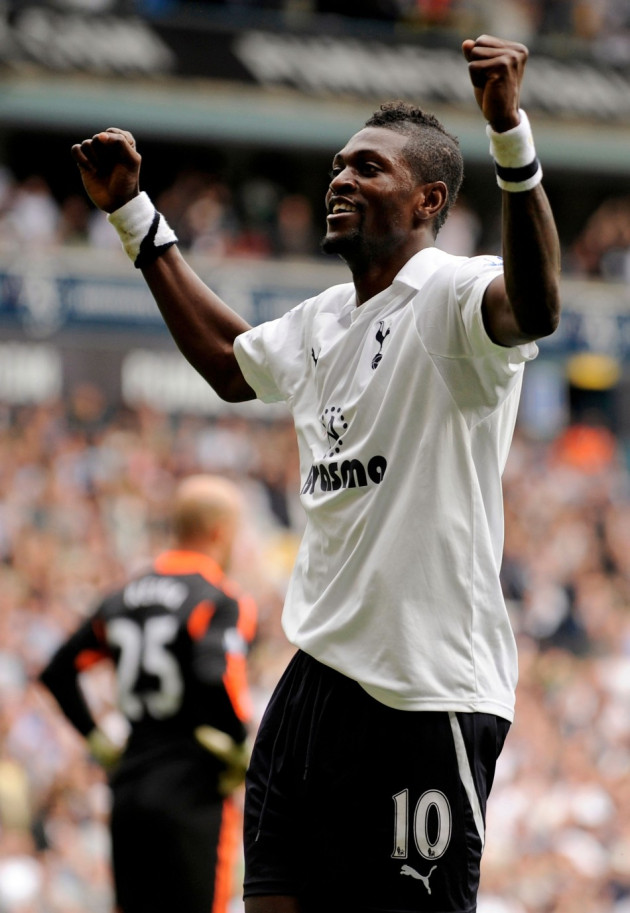 There is no question that over the past six seasons Tottenham have taken huge strides to address the balance in north London, culminating with their quarter final appearance in last season's UEFA Champions League. In the past six seasons Arsenal have failed to win a trophy and are now in serious danger of falling well behind Chelsea, Manchester City and Manchester United. Is it now time to regard Tottenham as the side to beat in North London?
For a number of months it is easy to see why people are looking at Tottenham as the club on the rise and Arsenal as the club in decline. Tottenham, under the stewardship of Harry Redknapp, have made giant strides towards the top of the Premier League but Arsenal has been dropping down positions year on year. This summer was a defining point on where the two sides are. Tottenham were able to keep their best player despite interest from Chelsea but Arsenal was forced to sell both Cesc Fabregas and Samir Nasri.
Although Tottenham had a disastrous start to the season they have been able to pick themselves up and with the signing of Emmanuel Adebayor look a real threat. The way they dismantled Liverpool on Sunday was another example of the growing confidence at White Hart Lane. Very few managers would be able to pick their players up off of the floor in the way Harry Redknapp did after their heavy defeats to both Manchester City and Manchester United.
Arsenal on the other hand has had a disastrous start to the season. Their campaign started bad and has got worse and their humiliating defeat to Blackburn on Saturday afternoon must alarm Arsene Wenger. Arsenal must decide as soon as possible if Arsene Wenger is the man to lead the club forward. Tottenham must fend off interest from England for Redknapp but why would he leave the project that clearly has more legs and years in it.
Spurs have not been the capital's highest-placed side since the 1994-95 campaign, when Gerry Francis's team finished seventh, one place above QPR. Chelsea finished that campaign 11th while Arsenal were in the bottom half in 12th place and Younes Kaboul believes that Tottenham are fast becoming the side to beat in the capital.
"Arsenal has lost many players and it seems like they are having a bad time in the Premier League, although we never know with teams like that when they will wake up. But if we believe in ourselves, keep doing the right things and moving in the right direction, then we can do something very good," Kaboul said.
The confidence at White Hart Lane clearly comes from their manager. Speaking to Sky Sports, Redknapp says he has the squad size to compete for trophies both in England and in Europe this season.
"It can be hard, but we honestly want to remain in every competition. We go into every game wanting to win and believing we can win. When we change the side it allows us to keep the team fresh and compete," he said.
"I am pleased because Rafa (Van Der Vaart) and Sandro got playing time, and showed they are coming back well, which is what we want," he added.
What is also becoming clear is Tottenham have a better squad than Arsenal. Looking at the Tottenham side there is quality throughout the side. The signing of Brad Friedel will prove to be a master stroke, William Gallas has been superb for Redknapp and Luka Modric plus the addition of Emanuel Adebayor give the side a cutting edge upfront t. Apart from Robin van Persie, would any Arsenal player get into the Tottenham side at the moment. The answer is no but there is no doubt that Arsene Wenger would want a few of Tottenham's star players.