Premier League football at Christmas shows no sign of stopping - despite it hurting the England team
KEY POINTS
Arsenal vs Liverpool kick-off the festive period on Friday - with 28 games to follow in the top flight.
But European divisions such as La Liga and Bundesliga will take weeks off in-between.
For millions of English football fans nothing says Christmas quite like going to a game on Boxing Day. Meanwhile, over the rest of Europe footballers are spending precious time with their families, often travelling distances that would have made the Three Kings demur, and, like the rest of the population, taking a well-earned break from work.
Why is it that most countries close down their football leagues over the holiday season, but there would be a huge outcry in Britain if we were denied the opportunity to sing adapted versions of Christmas classics on bitterly cold December afternoon, swerving the in-laws and another offering of left-overs. And does it matter?
Football is as central to Christmas in Britain as mince pies. Indeed, until the 1950s there were games on Christmas Day. Players and teams who wished to opt out on religious grounds were allowed to, but few took advantage of this loophole. Club owners found that holiday games were lucrative because the supporters flocked to them like shepherds to a Bethlehem barn.
Of course the most famous festive football fixture of all was played in the no-man's-land of World War One. But 1914 was a never-to-be-repeated one-off, banned by the politicians and military leaders who saw how subversive a mere game could be.
Professional football however was encouraged. Back in 1888, Everton even played two matches on Christmas Day and another on Boxing Day.
Eventually the arrival of television and the Queen's Speech saw Christmas Day cordoned off, with Boxing Day quickly identified as the stage for festive football. But what with New Year's Day and all the weekends around and in-between broadcasters have saturated the period and now there is barely a festive date lacking a game.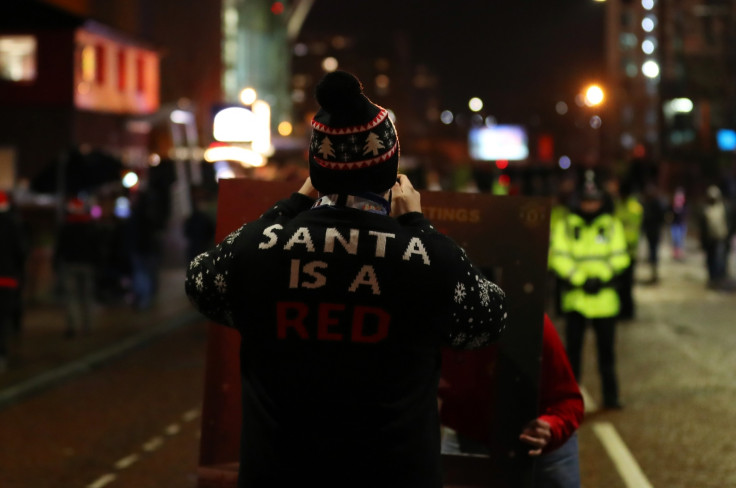 Things were slightly different back when football was not quite such a big business and before the era of footballers as showbiz celebrities to be hunted down by tabloid hacks or anyone with a smartphone. Perusing the results of Boxing Day 1963 it is hard to escape the conclusion that back then some players may have overdone the stuffing and sherry, or whatever their tipple may have been:
Blackpool 1-5 Chelsea
Fulham 10-1 Ipswich Town
Liverpool 6-1 Stoke City
Nottingham Forest 3-3 Sheffield United
West Bromwich Albion 4-4 Tottenham Hotspur
Wolverhampton Wanderers 3-3 Aston Villa
West Ham United 2-8 Blackburn Rovers
As if proof were needed of what a crazy wildcard the festive fixture list could be, the return games were played two days later: Man Utd reversed their misfortunes with a 5-1 victory over Burnley at Old Trafford, and Ipswich presumably stayed a bit more focused this time for a 4-2 revenge over Fulham.
Attendances remain huge for the festive schedule, with supporters eager for the opportunity to escape from packed homes and relatives they'd rather avoid. Plus, of course, it matters little if the fans are hungover and fattened up by festive overindulging. It is different for the players: How many of our festive traditions combine well with being an athlete?
Player behavior – is much different nowadays. But the games remain. Meanwhile most of the footballing world is on holiday. Some countries, such as Russia and the USA, are forced to organise their seasons around a long winter break due to the sheer impossibility of playing games in six feet of snow. It can be cold and miserable at a Christmas game in England, but it's only rarely actually unplayable. Illuminous balls and undersoil heating keep the party going.
Other nations put their religious holidays ahead of their football. All the major European leagues take a significant break, from a fortnight in Spain's La Liga to a month for Germany's Bundesliga. The reasons, aside from religious observance and the weather, are simple: give the players a much needed rest and recuperation. In an era when so many players ply their trade in foreign countries it allows them to travel home to see their families.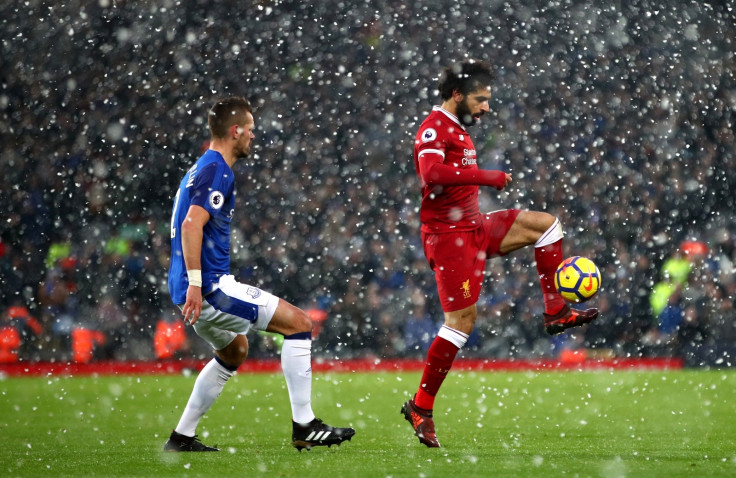 It might be too simplistic to point out that most German players have a month off over Christmas and frequently overperform at the World Cup, while English stars have no break and haven't won the big one in more than 50 years.
But, when the domestic football season – including European adventures – is a marathon, and England's players constantly look exhausted at major tournaments, it is hard to avoid the thought that a rest somewhere along the line would be healthy. The frenzy of festive fixtures is exhausting, and only halfway through the big race.
But, English football is not run for the benefit of the national team. It is run at the say-so of club owners and broadcasters. And there's money in festive football. Unless fans vote with their feet and abandon the Christmas fixture list, little is likely to change. And perhaps even then, it might not be enough to convince the authorities.