FT: Arsenal 2-0 Liverpool
FT: Newcastle 2-0 Chelsea
FT: Fulham 1-3 Manchester United
FT: Hull 1-0 Sunderland
FT: Manchester City 7-0 Norwich
FT: Stoke 1-1 Southampton
FT: West Brom 2-0 Crystal Palace
FT: West Ham 0-0 Aston Villa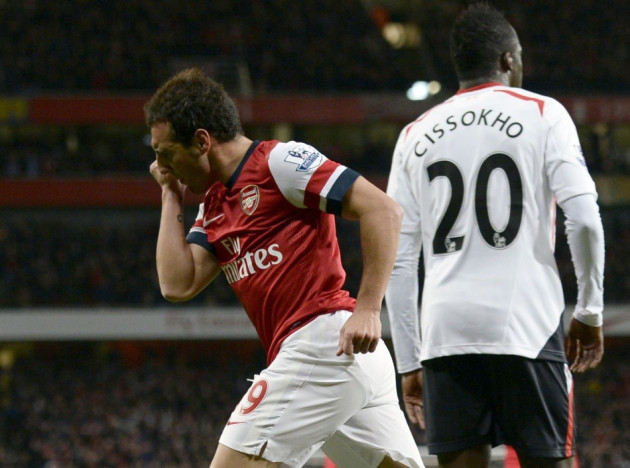 1940: So an exciting day comes to a close with Manchester United, Arsenal and Manchester City all securing convincing wins. Chelsea were dismal against Newcastle so the battle for the top four is still very exciting. That's it for today, we'll see you again tomorrow.
1935: Wenger: "Ramsey scored a stunning goal but overall we had good focus and a great dynamic in the team. Aaron has gained in confidence in front of goal and he uses that well. It's positive [being five points clear] but it's early in the season."
1933: Arsenal top the table by five points or more for the first time since February 2008 - but what happened that year. Manchester United won the title and the Gunners finished third.
1928: So Arsenal are clear at the top of the league and Liverpool remain where they started the day in third. We're just waiting to hear from Wenger who will almost certainly be delighted with the display and the result.
1923: Ramsey: "I saw Kolo drop off so I thought why not try an effort from distance and thankfully it went in. It was a great moment for me. It's definitely one of the best I've scored."
1921: That is the performance Wenger would have wanted ahead of a massive week. Arsenal controlled the midfield and their defence coped superbly well with the threat of Suarez and Sturridge. Now they face trips to Borussia Dortmund and Manchester United.
1919: Arsenal finishing in style as they once again push forward. They force a corner and that should just about be that. What a performance from the Gunners who move five points clear at the top of the table.
1916: Three minutes of added time indicated as Sturridge sums up his night by smashing a 50 yard cross field pass out for a throw in.
1915: STAT: Since coming on Countino has been successful with just 18 of his 31 passes. Wasteful.
1913: It's not Liverpool's day. Suarez is clean through after a mistake from Arsenal and he drives into the box and looks to steer his right footed effort past Szszesny. He beats the keeper but the goes wide of the post with Sturridge screaming that the ball should have been squared.
1912: On this form Arsenal really are a jot to watch. Their midfield is brimming with talent and Liverpool have simply not been able to compete.
1910: Wenger making sure the scoreline stays the same as he takes off Cazorla and brings on Carl Jenkinson.
1908: Twice Szczesny denies Liverpool, first with Sturridge and then Coutinho. Rodgers' side are still going but they really haven't looked like socring today.
1907: Liverpool do have another effort but it is well wide from fully 30 yards from Coutinho. Sturridge does not look amused after that speculative effort.
1905: Arsenal really have defended wel today. There have just been two shots on target from Liverpool so far. Brilliant stuff from Koscielny and Mertesacker.
1903: Gibbs is going off after seemingly tweaking his hamstring and Tomas Vermaelen comes on.
1901: Wonderful feet from Ozil who jinks past two defenders and drives into the Liverpool area but his low shot is well stopped by Mignolet. Arsenal dominating proceedings.
1859: So close for Liverpool. A corner ends up with Suarez who takes the ball off the toe of Sturridge and from a tight angle to the right of the goal hits the outside of the far post.
1857: Arsenal make a change as Nacho Monreal comes on for Tomas Rosicky moments after Sturridge headed over when he really should have done better.
1856: Coutinho's final ball has let him down since he's come on. Two or three time he could have played in Suarez if the weight of the pass was better.
1853: Liverpool making another change and Victor Moses is coming on for Jon Flanagan. The youngster hasn't let himself down but it's been a tough night for him.
1850: Even Kieran Gibbs is getting in on the act as his right footed shot from just inside the box is blocked by Skrtel. The Emirates is buzzing.
1847: That really is wonderful from Ramsey and it is well deserved for Arsenal. They have been on top for the last 10 minutes and they look dangerous every time they go forward.
1845: Arsenal 2-0 Liverpool: Ramsey. Who else. What a goal it is from the Welshman. The ball sits up for him on the edge of the box and he dips a brilliant effort past a helpless Mignolet. That is superb.
1844: Arsenal really starting to ramp up the pressure as Giroud forces another save from Mignolet. Liverpool starting to look shaky at the back.
1841: What a let off for Liverpool. Toure's back pass is latched onto by Giroud who looks to dink his effort over Mignolet but it drifts agonisingly wide. What a chance.
1840: Arsenal are just looking to take the sting out of Liverpool's good start. They are so good at keeping possession but Coutinho is already looking a danger whenever he is on the ball.
1836: First chance of the second period and it is Jordan Henderson who smashes his effort over the bar. It was a tight angle but he really should have done better after being fed by Suarez.
1831: And that change has happened with Coutinho coming on for Aly Cissokho. Liverpool now with a flat back four.
1825: Philippe Coutinho is going through a pretty serious warm-up. I wonder if Rodgers will introduce the Brazilian magician early in the second half.
1824: Arsenal have enjoyed 60% possession and have had six shots with three on target.
1816: And that's half time. It's been an excellent game with both sides looking dangerous when in possession. Arsenal have looked the more incisive though and Cazorla really have been superb.
1814: Another chance for Cazorla who is found by Giroud but this time his left-footed effort from the edge of the box is scuffed wide of the post. Less than a minute until half-time now.
1809: Lucas loses out to Ramsey on half way and it seems the break is on but there is little to no support for the in-form midfielder. This game has flown by and both sides have looked dangerous when in possession. Sure there will be more goals.
1805: Sturridge wants a penalty after putting Koscielny on his backside he feels he's impeded by Gibbs but there was no contact and it's a goal kick.
1803: Close call. Suarez feeds Sturridge who is through but he is marginally off side. Good call from the linesman.
1802: Liverpool are struggling with the runners from midfield. Cazorla, Ozil and Ramsey have been excellent and look a constant threat.
1800: Sturridge looks a danger whenever he's on the ball. The Liverpool striker shruggs off Arteta before driving towards the edge of the box and getting his shot away, but it is easy for Szczesny.
1757: Arsenal playing some lovely football around the edge of the box and this time Aaron Ramsey has a snap shot saved by Mignolet. The Gunners are breaking quickly and look so dangerous when around the Liverpool box.
1755: Bacary Sagna pulls back Suarez and he takes a free kick and LIverpool are in but Martin Atkinson pulls back play. I wonder if he should have played an advaantage there.
1754: STAT: Arsenal are the only team to have scored in every single one of their premier league games this season. Inevitable.
1751: Arsenal are flying now and Mignolet pulls off one for the cameras as he saves a long distance effort from Cazorla.
1749: GOAL: Arsenal 1-0 Liverpool: Santi Cazorla breaks the deadlock. The Spaniard first heads a Sagna cross onto the post but is the first to react and smashes the ball past Mignolet. It was a really quick break from Arsenal,
1747: Flanagan is certainly full of confidence. He has already gone on a couple of marauding runs and isn't showing any sign of nerves
1744: Szczesny punches the free kick for a corner as Liverpool look to keep on the early pressure. Eventually the Reds are dispossessed but they have started well.
1743: Liverpool knocking the ball around condifently in the opening 13 minutes and enjoying plenty of possession. Suarez earns a free kick after being fouled by Koscielny and its a danerous position.
1739: What a chance for Jordan Henderson He tackles Cazorla on half way and just drives right into the Arsenal box but scuffs his left footed shot and it's easy for Szczesny.
1737: Liverpool are looking to close Arsenal down quickly but you wonder if the home side will look to put pressure on Jon Flanagan who is starting his first league game since January.
1735: Great football from Arsenal as Rosicky plays a lovely one two with Giroud and he shoots across Mignolet who turns it round the post.
1733: Early free kick for Liverpool and Gerrard delivers but it is easily cleared.
1731: Liverpool are 10 points better off than they were at this same stage last season but can they get another win today. I'm sure Brendan Rodgers would take a draw.
1730: We are underway at the Emirates. Wenger will want his side to get on the front foot early in order to deny Sturridge and Suarez any early opportunities.
1725: Jack Wilshere: "Our game is about keeping the ball and creating chances. Liverpool are similar, so there'll be a battle to regain possession"
1722: So what are peoples predictions for tonights game. Can Arsenal move five ponts clear or will Liverpool prove their title credentials?
1720: So attention now turns to Arsenal hosting Liverpool and much of the pre-match build up has been discussing the man at the to of the screen. Luis Suarez was wanted by the Gunners over the course of the summer but remained on Merseyside has been in incredible form since returning from his ban. Can he make a major impact at the Emirates?
1657: That's it for the 3pm kick-offs so now our attention turns to the huge top of the table clash between Arsenal and Liverpool at the Emirates. All the build-up starts in just over 10 minutes.
1653: Another clean sheet for West Ham but it's another 0-0 draw and its over at Fulham as Manchester United beat them 3-1.
1650: It's over at the Britannia and the points are shared, while at the Eithad it ends with Manchester City having hit Norwich for SEVEN.
1648: Breaking team news.
Arsenal: Szczesny, Sagna, Mertesacker, Koscielny, Gibbs, Ramsey, Arteta, Rosicky, Ozil, Cazorla, Giroud. Subs: Vermaelen, Monreal, Fabianski, Bendtner, Jenkinson, Akpom, Hayden.
Liverpool: Mignolet, Toure, Skrtel, Sakho, Flanagan, Gerrard, Lucas, Henderson, Cissokho, Sturridge, Suarez. Subs: Brad Jones, Agger, Coutinho, Moses, Allen, Sterling, Kelly.
1647: Still no goals in east London but West Ham have their veteran goalkeeper to thank after Jasskalainen keeps out Benteke.
1644: GOAL: West Brom make it two against Crystal Palace thanks to defender Gareth McAuley.
1644: GOAL: Edin Dzeko now gets in on the act and makes it seven. What a performance from Manchester City. This time the ball is cut back from Navas to Dzeko who smashes the ball home.
1642: TEAM NEWS: A surprise in the Liverpool team today as Jon Flanagan comes into the side with Glen Johnson ruled out.
1640: Manchester City could have had double figures today as Ruddy denies Demichelis this time round. The Norwich keeper has had a seriously busy day.
1633: The nine men of Sunderland are still in this and perhaps they could of done with Connor Wickham today but he is busy banging in goals for Sheffield Wednesday. Could they snatch a dramatic draw late on.
1631: Glaring miss from Marouane Chamkah and Palace are still behind as the former Arsenal man fluffs his lines. It was a great chance.
1630: Nolan has another opportunity but his shot flashes past the post just moments after Christian Benteke hit the woodwork.
1628: GOAL: Poor old Norwich as Sergio Aguero makes it six. It is dreadful defending as an attempted clearance falls straight to the Argentinian and he scores his 11th of the season.
1625: GOAL: Fulham manage to get from back and it's former Liverpool youngster Alex Kacanklic. Surely that's just a late blip from United.
1622: It's time for the Coles at Upton Park as West Ham bring on Joe and Carlton. Can they break the deadlock.
1617: GOAL: Clearly I spoke to soon as Yaya Toure bends a wonderful free kick past John Ruddy from 22 yards. Another cracking goal.
1615: The goals have dried up in the second half but perhaps we shouldn't be surprised with City and United both in Champions League action in mid week.
1611: Away from the Premier League for a second we have another goal from Manchester United youngster Nick Powell. The former Crewe man has been in excellent form this season and I don't think it will be long before he is a major player for David Moyes.
1609: Still no goals at Upton Park but West Ham are starting to carve out a few chances. Ravel Morrison goes close before Nolan smashes one over the bar. Sam Allardyce will be desperate to get three points from thsi home game as the Hammers have been excellent on the road without picking up the wins.
1605: Surprisingly we have a few changes from United as Fellaini, Kagawa and Smalling all come on with Rafael, Evans and Cleverley making way.
1602: You have to feel for Gus Poyet. Fabio Borini provides him a moment of magic with his goal against Newcastle and now two of his players have come up with horrendous tackles. Cattermole and Dossena have let him down.
1557: STAT: Stoke's goalie Asmir Begovic is now the Potters joint leading Premier League goalscorer this season.
1551: RED CARD: And it is another Sunderland player with a bad disciplinary record. Andrea Dossena with another horrific challenge and Gus Poyet's side are down to nine men and a goal behind.
1549: Well, what a first 45 minutes we've had today. Plenty of excitement across the country unless you are a West Ham of Aston Villa fans. The two claret and blue sides have struggled for goals all season and it's no surprise to see this one goalless.
1546: RED CARD: Oh dear Lee Cattermole. The Sunderland midfielder comes steaming in with two feet and immediately started walking off the pitch. That's the eighth red of his career.
1544: GOAL: Crystal Palace can't hold on as West Brom's in-form striker Saido Berahino puts the Baggies in the lead after being fed just inside the box from Stepane Sessegnon. That's his sixth goal of the season.
1542: GOAL: What a header that is from Jay Rodreiguez who purposefully heads his effort into the ground in order for it to bounce over Asmir Begovic. What a clever goal that is.
1539: STAT: Robin van Persie is now the Dutch player with the most Premier League goals, surpassing Jimmy Floyd Hasselbaink (127). Iconic.
1535: GOAL: Alvaro Negredo now gets in on the action as he makes it four. Aguero, who is about a yard offside, pulls it back to the Spaniard who smashes it home.
1534: Down at Upton Park Jack Collison is making his first Premier League start but it has been Matt Jarvis and Stewart Downing impressing in the first half. When Andy Carroll is fit he will thrive off the deliveries of thos two but at the minute West Ham are short of a goal threat.
1531: While we have a quick break I want everyone who has Asmir Begovic in their fantasy football team to own up. You are in for some major points. Tweet me @AidyBack and let me know who's doing the business for you today.
1529: Both Manchester sides in dominant form today. But who is going to score more. You have to feel for Fulham and Norwich fans, they seem like they will be in for a long afternoon.
1528: Joe Hart seems pretty happy despite finding himself on the bench today.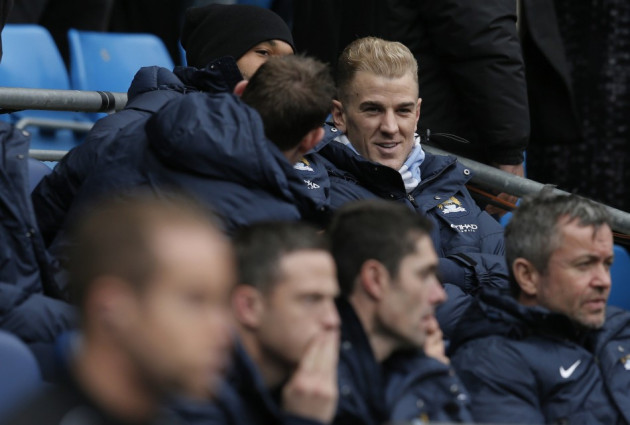 1526: GOAL: No time for a break here as Hull City take the lead and it is an own goal from Carlos Cuellar.
1525: GOAL: It's Manchester City again. A simple corner is headed towards goal by Nastasic and it takes a deflection but it may well be given to the young defender.
1521: GOAL: And it's another for United as Van Persie rolls the ball across the six yard box and Wayne Rooney can tap it home. This is going to be a long afternoon for Fulham fans. You wonder if Martin Jol will be the next manager to go.
1520: GOAL: Anything United can do, City can do as well as David Silva doubles the lead but I think John Ruddy should have done better with that effort.
1520: GOAL: A rocket from Robin van Persie who slams an effort home from around 16 yards after being picked up by Adnan Januzaj.
1515: GOAL: And Manchester City do take the lead after great work from Silva whose shot is blocked and it finds its way to Sergio Aguero. His shot takes a huge deflection and I think that will go down as a Bradley Johnson own goal.
1514: Samir Nasri hits the outside of the post at the Etihad, while down at Upton Park Kevin Nolan has a snap shot expertly saved by Brad Guzan.
1511: That was a fantastic goal from United as Robin van Persie found Rooney who beat the offside trap and squared the ball for Valencia to stab home.
1510: GOAL: Manchester United take the lead thanks to Antonio Valencia after some fantastic work from Wayne Rooney. So our prediction wasn't far off.
1507: Enjoying this graphic courtesy of Squawka for the Begovic goal.
GOAL GRAPHIC: Asmir Begovic scores from inside his own area. Stoke 1-0 Southampton - http://t.co/ChOAwQtjGZ pic.twitter.com/daasT8mbgu

— Squawka Football (@Squawka) November 2, 2013
1505: STAT: Begovic is just the fifth goalkeeper to score in the Premier League. Rare.
1504: Clearly it is incredibly windy at the Britannia Stadium today and it's a fantastic start for Stoke against a side with the best defence in the Premier League.
1501: Well we are wrong, we have a goal after just 12 seconds and it is Stoke goalkeeper Asmir Begovic. Yes, you have read that correctly. The keeper's long punt down the pitch is misjedged by the in-form Artur Boruc and it goes straight in.
1500: We have kick off around England and we will keep you updates with all the goals throughout the afternoon. We're going to predict that the first goal will come from United today. Fulham in poor form and Moyes will have emphasised how important a quick start will be.
1455: I think it's fair to say that Mourinho is not happy.
Mourinho talking to BT Sport: "I didn't like it. I think we deserved to lose. We had a couple of good chances to score the equaliser but they were in the game more than us, they fought more than us and they were much more committed than us. They were the best team on the pitch, if someone had to win, I think it was Newcastle not us.
"The game was quite easy to play in the first half but we were not sharp, we were not intense with the ball. So we let the game go, waiting for a chance to score a goal or a chance to concede and lose it and that is exactly what I was telling the players at half-time."
1452: The big news from the Etihad is also that Jor Hart has been dropped after his recent poor performances.
Man City: Pantilimon, Zabaleta, Demichelis, Nastasic, Clichy, Nasri, Fernandinho, Toure, Silva, Aguero, Negredo. Subs: Hart, Richards, Lescott, Milner, Dzeko, Kolarov, Jesus Navas.
Norwich: Ruddy, Martin, Turner, Bassong, Olsson, Johnson, Whittaker, Howson, Fer, Pilkington, Hooper. Subs: Bunn, Hoolahan, Elmander, Garrido, Becchio, Ryan Bennett, Murphy.
1451: FIrst up here are the teams as Fulham take on United.
Fulham: Stekelenburg, Riether, Senderos, Amorebieta, Richardson, Dejagah, Sidwell, Parker, Kasami, Ruiz, Berbatov. Subs: Kacaniklic, Stockdale, Karagounis, Hughes, Taarabt, Boateng, Bent.
Man Utd: De Gea, Rafael Da Silva, Evans, Vidic, Evra, Jones, Cleverley, Valencia, Rooney, Januzaj, van Persie. Subs: Smalling, Lindegaard, Hernandez, Nani, Young, Kagawa, Fellaini.
1448: That defeat actually sees Liverpool overtake Chelsea on goal difference but all will change later tonight after the Reds face Arsenal. First up though we have six games in the Premier League and it is a big day for both of the Manchester clubs. David Moyes and Manuel Pellegrini have not made the best start to their managerial careers at their new clubs but today they will be looking for morale boasting victories.
1445: Welcome to another afternoon of Premier League action and we have already had a major upset with Newcastle recording a 2-0 victory over Chelsea thanks to goals from Yoan Gouffran and Loic Remy. The Blues have therefore missed out on the chance to move to the top of the Premier League table handing both Arsenal and Liverpool a major boost ahead of their game later today at the Emirates.