Unimaginable, unbelievable and unmatchable. The Premier League's final day encapsulated everything English football's top flight has represented during the last 20 years, and Sunday afternoon's climax came to such a deafening crescendo it will have sent shockwaves throughout football.
You could have been forgiven for thinking Manchester City's first league title success in 44 years would be a procession, as they faced a team in Queens Park Rangers; battling for their lives at the foot of the table, who possessed the season's worst away record. Those of us foolish enough to dismiss a possible QPR resistance can't have paid much attention of the two decades of drama gone before.
You need only look at the shortlist for the Ballon d'Or award, which saw La Liga provide 15 of the 23 nominees last year, to conclude that the world's best players don't apply their trade in the Premier League, however aside from the hypnotising quality; English football's pure drama is unrivalled.
Despite the enormous advantage both Barcelona and Real Madrid have held over their Spanish rivals for the past eight seasons, the Premier league can only now boast to be as competitive since its inception. City have become the fifth different Premier League victor, the fourth in the past nine seasons, to match their esteemed Spanish counterparts over the past 20 years.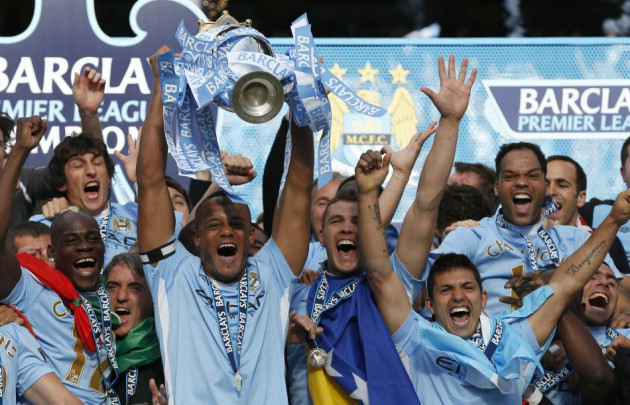 Had Manchester United claimed a 13th Premier League title, it would have somewhat tarnished a division that is continually striving to be labelled the best on the planet. Last season, despite being classed one of the poorest teams to win a league championship, that same United side reached the European Cup final where they went toe-to-toe with Barcelona. This term, their European trials have truly emphasised their deficit of quality.
Pundits were poised to label a title win this season as Sir Alex Ferguson's greatest as a manager. Why? Because he would have succeeded with a squad who are a shadow of the teams he has marshalled before. Furthermore, it would have highlighted a flaw in the Premier League.
Competitiveness breeds growth, a concept demonstrated by the success of British teams in Europe. When United strolled to the title in the early noughties, their Champions League performances faltered. When faced with the stern test of Arsenal or Chelsea United's domestic success was normally accompanied by a sustained challenge on the continent.
If this maiden Premier League title wins is the beginning of a dynasty at the Etihad Stadium, then Roberto Mancini's first task is improving the club's own fortunes in Europe.
Many will be quick to dismiss City's victory as nothing more than manufactured success, and granted, the substantial transfer fees and wages makes attracting the world's best players a simpler task. If you therefore appreciate the egos that lie behind those major pay packets, then uniting a squad, regardless of the quality, is as tough an ask as any put at Roberto Mancini's door.
The antics of Carlos Tevez and Mario Balotelli have proven keeping everyone in check is close to impossible, but the incidents just add to the depth of the Italian's achievement. For a club known for doing things the hard way, their situation was tailor-made for a title win.
Any side would have celebrated in the fashion that City did after Sergio Aguero's late strike, but amid their jubilation was evidence that this squad of misfits are as emotional fused together as any of Ferguson's fledglings.
While the men from Old Trafford came within goal-difference of claiming the title, it's been far from a vintage year for the 19-time league champions. Despite scoring 27 times domestically, Wayne Rooney has often failed to sparkle, often accused by his manager of show-boating rather than putting teams to the sword.
Frequent injuries to United's back four disrupted their defensive continuity, while the midfield area remains a worry. Michael Carrick may have enjoyed his best season at United, but his showings count for little in a trophyless season. While City have, albeit with the help of the transfer market, grown and developed as a team, United instead went for tried and tested in Paul Scholes and Ryan Giggs, and for once it failed them.
For a team to have got away with doing the bare minimum to achieve success, it would have been a travesty had United lifted the trophy on Sunday afternoon. Their approach wouldn't have reflected some of the skills required to win a league title, and while they might have kept their bottle, their squad would have lived in the shadows of those gone before. The league's growth would have stalled.
City's title win sets up an exciting new season. Had Mancini's men fallen short, a deluge of money would have been spent and a substantial turnover of players would have occurred, with falling short overshadowing their progression.
The latter may still happen but City can afford to be more cautious in the summer, while Ferguson must surely bow to supporter clamour to attack the market head on. It makes for an intriguing market.
The season as a whole has really underlined the league's argument to be considered the best of the rest. The likes of relegated Blackburn Rovers and the resurgent Wigan Athletic have topple both Arsenal and United over a season, Swansea City and Norwich City have refused to compromise their style on their way to success and going into the final day title, European and relegation issues were still to be sorted.
The Red half of Manchester might not agree, but City's last gasp win could help make the next 20 years of the Premier League the greatest period in the division's history. With the Manchester pair likely to lead from the off, it's in good hands too.