Borussia Dortmund defender Felipe Santana has revealed his interest in joining a Premier League team.
The Brazilian, who joined the ranks at Westfalenstadion in 2008 from Figueirense, has more than a year left on his contract with the Bundesliga champions. The 27-year-old has now expressed his admiration for the English top flight and also stated he will make a decision regarding his future at the end of this season.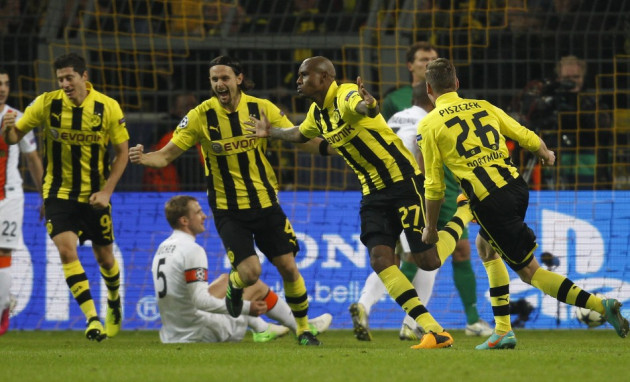 "I talked to my agent but I will only decide after this season. I have read a lot about interest from Schalke, Hamburg, Hertha Berlin or Hannover. But it is a fact that nobody has contacted me yet. There are no official offers. Of course, Spain and Italy are interesting countries. But to be perfectly honest, for sporting reasons mainly, the Premier League is of interest," Santana said.
"The Bundesliga is the second best league in the world. I play there now and that is pretty good. I am nearly 27 now, 30 is not far away. I want to play in Europe a bit longer before I return to Brazil to play my final match and enjoy life at the beach," the centre-back pointed out.
Santana has been behind Mats Hummels and Neven Subotic in Jurgen Klopp's pecking order in recent years but the player has managed 20 appearances in all competitions this season, scoring twice.
"I was able to play more games as either Mats or Neven have been injured. And I feel it is getting better and better as I get into my rhythm," the defender said.
There is also speculation Santana could trigger a €2m release clause in his Dortmund contract that comes into effect if he plays 20 games for the club.
Sahin Delighted with Dortmund Brace
Meanwhile, Dortmund midfielder Nuri Sahin has expressed his delight with his performance in the Bundesliga game against Freiburg on Saturday. The Turkey international scored twice for the holders, as they posted a 5-1 win at Westfalenstadion.
"The coach had said it time and time again, it was only a matter of time. I'm not hiding my bad passes, but that's part of my game and the coach knows that. I was a bit frustrated in the first half, but in the end it was another important step in our development," the former Liverpool man said.