As Syrian government forces advance towards Aleppo, seizing control of key neighbourhoods from rebel forces, President Bashar al-Assad is looking forward to a major victory that would change the course of the five-year civil war. He said that winning Aleppo would mark a "huge step" towards ending the war.
In an interview with Syrian daily Al-Watan to be published on Thursday (8 December), Assad cautioned that a victory in the second-largest Syrian city would not mean a complete end to the ongoing war against rebel factions that want him removed from power.
"It's true that Aleppo will be a win for us, but let's be realistic – it won't mean the end of the war in Syria. But it will be a huge step towards this end," Assad told the Syrian daily. About the recent humanitarian ceasefire offer from rebels, which the government and its allied forces ignored on Wednesday (7 December), the president said any truce with the rebels is "practically non-existent".
"The Americans in particular are insisting on demanding a truce, because their terrorist agents are now in a difficult situation," Assad, who is backed by Russia, said.
Syria and its ally have rejected similar truce offers from rebel forces in the past as they continue their offensive to retake Aleppo and drive rebels out from the country. The war has led to the loss of hundreds of thousands of lives and has displaced millions of people, especially children.
Meanwhile, state television reported that shelling – by rebels – in government-controlled districts in west Aleppo on Wednesday claimed 14 lives and around 70 civilians were wounded as regime forces seized control over Old City. State media also reported that government forces seized Bab al-Nayrab, Al-Maadi and Salhin neighbourhoods.
Ignoring calls from several western powers, including the US and humanitarian groups, Assad has continued to his fight against rebels. He has even pledged to fight them beyond Aleppo, saying "the war in Syria will not end until after the complete elimination of terrorism".
"Terrorists are present elsewhere – even if we finish with Aleppo, we will continue our war against them," Agence France Presse quoted him as saying.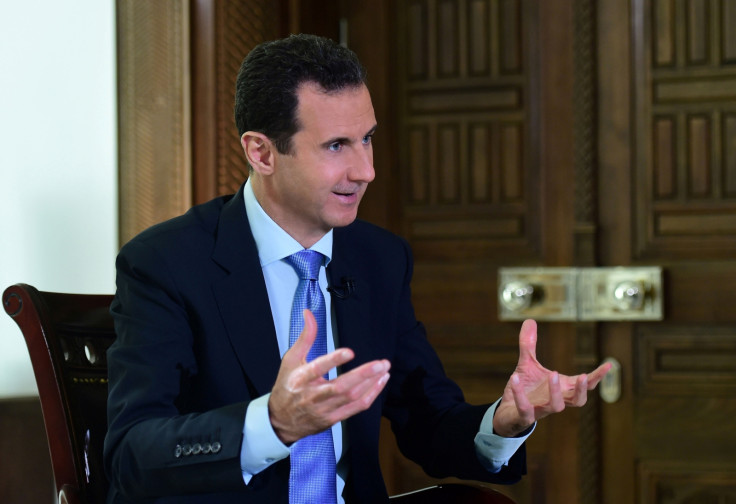 However, Assad was of the view that a mutual agreement between his government and rebel groups was the best solution to end the ongoing conflict. He highlighted that such deals have helped his forces take control over many towns around Damascus, where rebels retreated after they were promised that air strikes would be stopped.
"It is the only available solution, in parallel with striking the terrorists. Its success has been proven over the past two to three years, and is now speeding up," Assad said. He added that the agreements in the past had protected Syrian civilians and infrastructure from becoming victims of the war. It had also allowed former rebels to "return to the bosom of the state. What more could we want?" he added.
The president, who has been forced by several western countries through sanctions and termination of diplomatic ties to end his aggressive stance against rebels, said he really wants to have close relations with "every country in the world, including the West, despite our previous knowledge of their hypocrisy".