US President Donald Trump cancelled his plan to visit Denmark in September. Trump tweeted that Danish Prime Minister Mette Frederiksen's lack of interest in discussing the Greenland sale motivated the cancellation.
Trump's second tweet on the matter praised Frederiksen for being "so direct." By refusing Trump's interest in purchasing Greenland, Frederiksen has saved both countries a lot of expense and effort, Trump claimed in his tweet. The September trip might be cancelled but Trump is open to rescheduling the visit.
Denmark's Queen Margrethe II had invited Trump to visit the country, during which he was to have bilateral business meetings. Frederiksen had stated that the country looked forward to the visit, as Denmark views the US as its strongest NATO ally.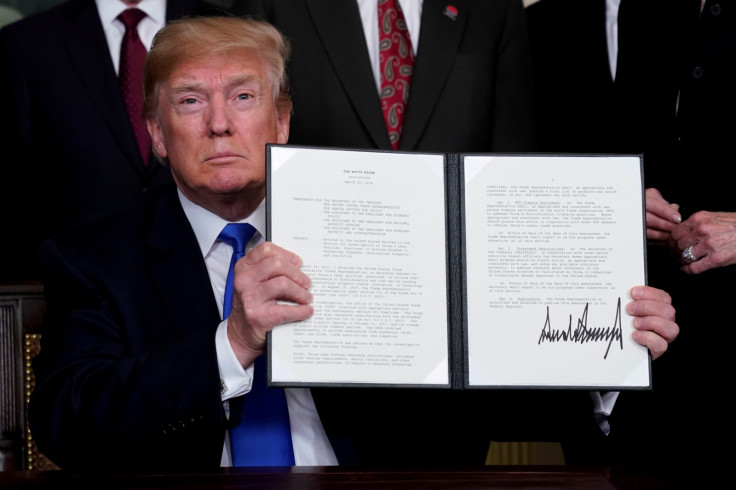 Wall Street Journal, last week, claimed that Trump wanted to buy Greenland. Many people thought that the notion was more of a joke till Trump confirmed the news. Purchasing Greenland would be beneficial for the US since it would give them access to the resources on the island. Greenland is rich in coal and uranium deposits which are yet to be exploited.
Frederiksen did not entertain Trump's interest in buying the Danish island. Even though Trump proposed it as a "large real estate deal," for Denmark, the island is not a dispensable plot of land. Frederiksen said that the island has its own identity, thus the Danish do not have the rights to sell it.
Denmark was supposed to host Trump on September 2 and 3. The cancellation also snubs Danish Royalty since it was the Queen whose official invite was sent Trump. The Standard reported that the Royal house's head of communications, Lene Balleby said: "It was a surprise - we have nothing more to say about this case."
Greenland's Premier, Kim Kielsen, also rejected Trump's notion of purchasing Greenland. Kielsen stated that Greenland is not for sale but was open for trade with the US.