President Erdogan asks Elon Musk to build Tesla factory, according to Turkish media
The Turkish president is believed to have made the request whilst in the US for the United Nations General Assembly.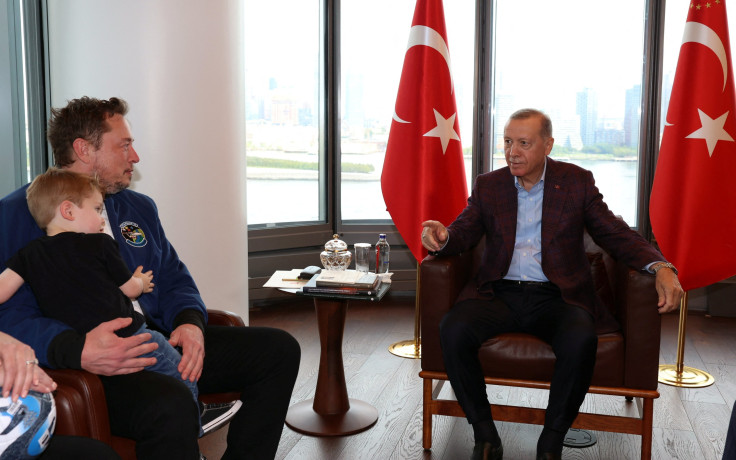 According to the state-owned Anadolu news agency, Turkish President Recep Tayyip Erdogan asked Tesla CEO, Elon Musk, to establish Tesla's seventh factory in Turkey.
The Turkish president made this request to Musk during a meeting at Turkish House, a skyscraper situated near the United Nations in New York, as revealed by the news agency on the social media platform X, formerly known as Twitter, yesterday.
President Erdogan is currently in the United States to attend the 78th session of the United Nations General Assembly.
Meanwhile, the Tesla billionaire is also set to meet with Israeli Prime Minister Benjamin Netanyahu in California today, previously stating on X that their talks would be primarily focused on the matter of artificial intelligence technology.
Erdogan's office stated that the Turkish president also discussed a potential cooperation between Musk's space exploration firm, SpaceX, along with Turkey's own burgeoning space programme.
The statement also mentioned that Erdogan explained to Musk that Turkey is open to welcoming cooperation on both artificial intelligence and Starlink, SpaceX's satellite internet service.
Industry and Technology Minister, Mehmet Fatih Kacir, commented: "Our president explained that we have stepped into electric vehicle production with Togg and said that we are ready to support Tesla to establish its 2nd factory in Europe and 7th factory in the world in Turkey."
In Kacir's statement, which was posted on X, the minister refers to Turkey's first home-grown electric vehicle brand, Togg, which launched production last October and began selling this April.
Turkey's communications directorate said: "President Erdogan stated that opportunities for collaboration with SpaceX may arise through the steps taken and to be taken as part of Turkey's space program."
Additionally, the communications directorate also cited Musk as saying that many Turkish suppliers are already working with Tesla, whilst adding that Turkey was among the most important candidates for the automotive company's next factory.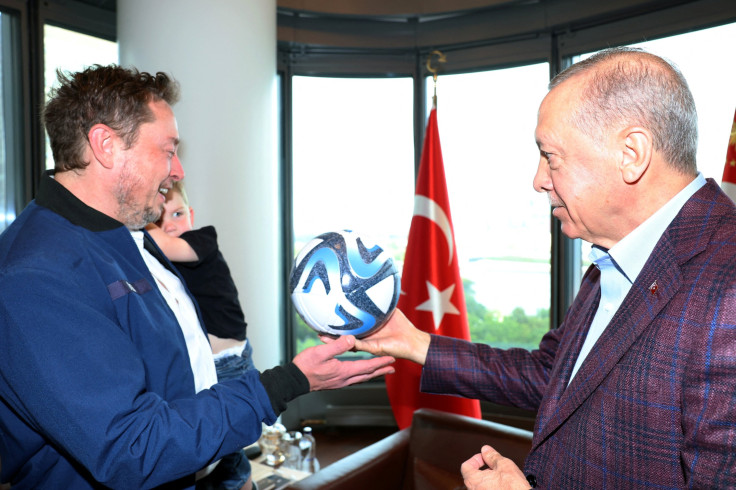 Tesla currently operates six factories, including one outside of the US, one in Shanghai focused on the Asian market and a second in Berlin to focus on European sales.
The multi-billion dollar company is also believed to be planning to build a factory in Mexico within the Nuevo Leon state, along with plans to build a plant in India, as part of the automaker's push to expand its global footprint and produce a low-cost electric vehicle.
Musk announced back in May that the company would most likely pick a location for its new factory by the end of this year — and it looks like Turkey might just be that new location.
So far this year, Tesla shares are up by 123 per cent, and Musk stated on Saturday that the company had produced its five millionth car.
Alongside running Tesla, Musk also bought X, which was known as Twitter at the time, for a whopping $44 billion in 2022.
While Musk himself is a self-described "free speech absolutist", the Tesla multi-billionaire has nonetheless complied with some of the demands from the Turkish government to censor content in the country.
On the other hand, the social media company has objected to orders from the Turkish courts.
© Copyright IBTimes 2023. All rights reserved.