Luton is a 'Hotbed of Extremism': Mosque President says 'There is No Islamic State'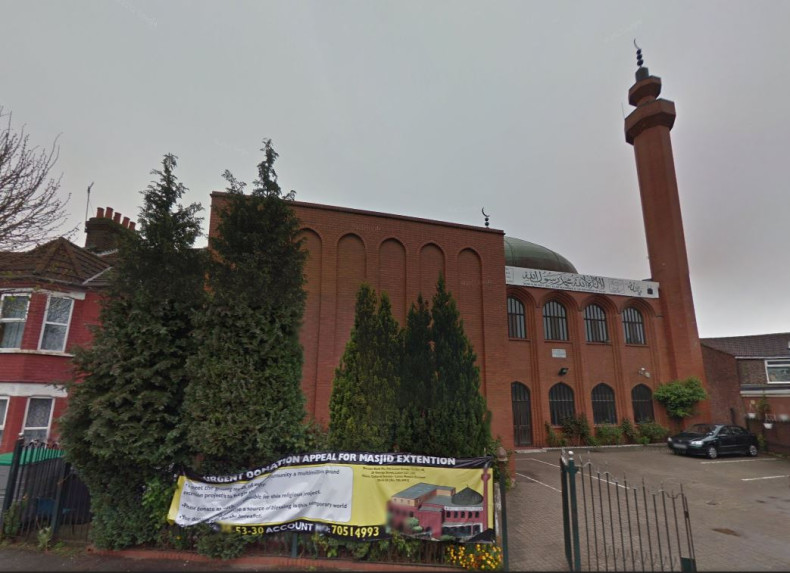 The president of one of the first purpose-built mosques in Britain has said there "is no Islamic State".
Mohammed Shafait, President of the Luton Central Mosque, told IBTimes UK he will not accept the legitimacy of the terrorist group Isis (known as Islamic State) by acknowledging that such a thing exists in the Middle East.
Shafait said: "Where is this Islamic State? It does not exist. No real Muslim would believe that such a thing exists."
Luton has long been saddled by the suggestion that it is a hotbed of Muslim extremism.
The town has been repeatedly implicated in discussions about British jihadism and the hundreds of young British Muslims travelling to Iraq and Syria to join the ranks of Isis.
The now-banned extremist Muslim group Al-Muhajiroun was based in Luton and it is where the 7 July bombers met before they launched their attacks on London's transport network in 2005.
The men seen handing out pro-Isis flyers on the streets of central London last week are also understood to be from Luton and are reportedly students of banned cleric Omar Bakri and firebrand preacher Anjem Choudary.
The 40,000-strong Muslim population of Luton, particularly in the Bury Park area where Luton Central Mosque is located, attracts a polarisation of extreme views – the English Defence League (EDL) claims it was sparked into formation by extremist activities in the town and the far-right group has been involved in a number of aggressive rallies there.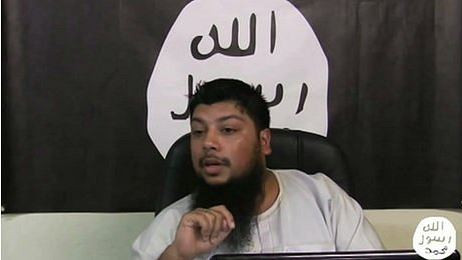 Abu Aziz, 32, from Luton is believed to have travelled to Syria to join jihadist group Isis
Isis
But those who live in the area disagree with what Shafait calls a "media-led" characterisation of Luton.
Shafait has lived in Bury Park all his life and has brought up eight children in the area.
"It's a peaceful, friendly area here", he says.
"Any terrorists, they don't come to our mosque. They don't go to any mosque. No mosque I know of in Luton would have them."
However, Shafait said he does regularly see extremist hate-preachers on the streets of his town: "We know a couple of lads who stand out preaching on the streets on a Friday night. They give Muslims a bad name. The police know exactly who they are, they should do something to stop them."
When asked why Luton is perceived to have links with the growing number of British men joining the Isis fight in Iraq and Syria, he told IBTimes UK: "These people are born British, so it's the responsibility of the British government to find out.
"The men who join Isis think Muslims are being slaughtered in Iraq and Syria and that no one from all over the world is helping them. It's their own personal views, but I don't know why they're thinking that way."
He added that Luton Central Mosque on Westbourne Road – which was the biggest purpose-built mosque in Europe in the 1980s – does not support terrorism, and only supports the plight of people suffering in Iraq and abroad through charity.