President Obama designates 2 new national monuments in Nevada and Utah before Trump takes charge
This is the 29th time when Barack Obama used his authority to designate a national monument.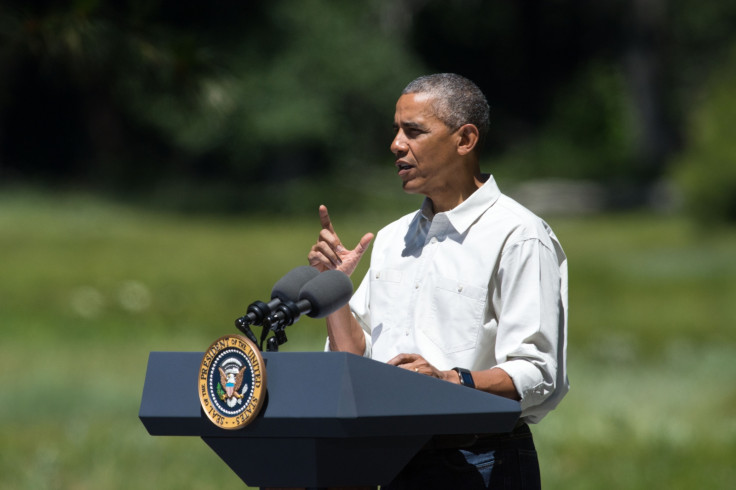 US President Barack Obama on Wednesday, (28 December) named two new national monuments in Utah and Nevada. This will now put large swathes of desert areas under federal protection.
According to the White House, the Bears Ears National Monument in Utah will protect 1.35 million acres in the four corners of the region while around 300,000 acres will be covered around Golden Butte in Nevada, Las Vegas. Both the places have deep cultural importance for Native Americans.
In a statement, President Obama said: "Today's actions will help protect this cultural legacy and will ensure that future generations are able to enjoy and appreciate these scenic and historic landscapes."
Golden Butte is known for its ancient rock art, twisted pastel-hued sandstone formations and recently discovered dinosaur tracks. Bear Ears National Monument will be co-managed by the federal government along with the Native American tribes, which is a first.
The decision to designate new monuments is being viewed as a victory for the Native American tribes and conservationists as it protects land that is considered sacred and home to almost 100,000 archaeological sites, Associated Press reported.
Obama administration is reportedly rushing to protect vulnerable public lands and waters ahead of Donald Trump's inauguration. He designated around 553 million acres of lands and waters as parks, more than any of his predecessors.
The outgoing president also blocked new oil drilling in the Arctic Ocean and new mining outside Yellowstone National Park. According to Washington Post, this is the 29<sup>th time Obama used his authority to designate a national monument.
Russell Begaye, President of the Navajo Nation said: "We have always looked to Bear's Ears as a place of refuge, as a place where we can gather herbs and medicinal plants, and a place of prayer and sacredness. These places -- the rocks, the wind, the land -– they are living, breathing things that deserve timely and lasting protection."
Alfred Lomahquahu, co-chair of Bears Ears Internal Tribal coalition said: "Our connection with this land is deeply tied to our identities, traditional knowledge, histories, and cultures. We look forward to working with the current and future administrations to fully and properly administer these lands for all to enjoy."
However, some republican legislators and local residents objected to the administration's efforts to save western landscapes and termed them as "land grabs". Republican Senator from Utah Orrin Hatch took to Twitter and said that the move is an "egregious abuse of executive power" and "an attack on an entire way of life." He added saying that "far-left special interest groups matter more to him than the people who have lived on and cared for Utah's lands for generations."
Senator Mike Lee (R-Utah) agreed with his colleague and pledged to "undo" the Bears Ears designation. According to reports, no such move has been made before.
Managing Director of the White House Council on Environmental Quality, Christy Goldfuss said that the 1906 Antiquities Act allows the president to create monuments but not the ability to undo them. "We do not see that the Trump administration has authority to undo this," she said but acknowledged that Republicans in congress could possibly take action.
© Copyright IBTimes 2023. All rights reserved.