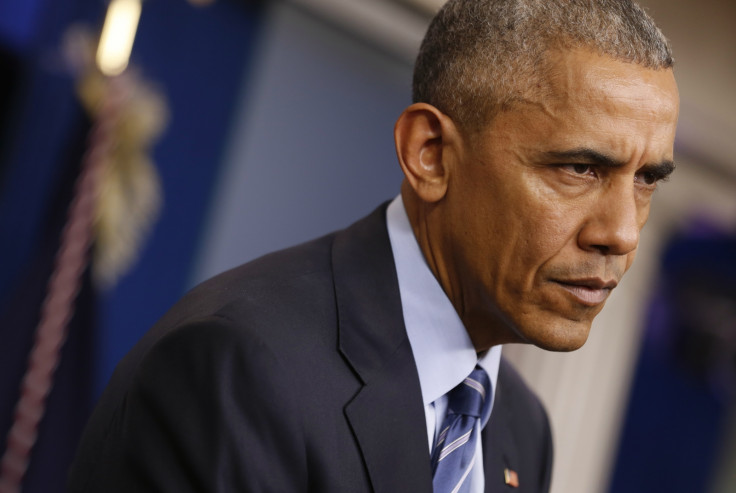 Delivering one of the final acts of his presidency, US President Barack Obama has 'permanently' banned offshore oil and gas drilling in the 'vast majority' of US Arctic and North Atlantic waters, in tandem with a similar move by Canadian Prime Minister Justin Trudeau pertaining to Canada's waters in the region.
A joint statement issued by the White House on Wednesday (21 December) noted: "President Obama and Prime Minister [Justin] Trudeau are proud to launch actions ensuring a strong, sustainable and viable Arctic economy and ecosystem, with low-impact shipping, science based management of marine resources, and free from the future risks of offshore oil and gas activity."
Much to the indignation of the oil lobby, Obama has designated areas in the Arctic and Atlantic oceans as 'indefinitely off limits' to future leasing, in a bid to protect the region before he leaves office on 20 January, 2017.
The decision's permanency relies on a 1953 law – the Outer Continental Shelf Lands Act – which allows a sitting US president to ban leasing of offshore resources indefinitely. However, a spokesperson for the Canadian government said that unlike the US, Ottawa would be reviewing its policy every three years.
At present, there is minimal drilling in the Arctic region, given the high cost of exploration and low oil prices. Yet both sides, i.e. environmental groups who have applauded the president's decision and oil industry lobbyists who derided it, are gearing up for a possible legal tussle.
Friends of the Earth said: "No president has ever rescinded a previous president's permanent withdrawal of offshore areas from oil and gas development. If Donald Trump tries to reverse President Obama's withdrawals, he will find himself in court."
However, the American Petroleum Institute countered that: "Blocking offshore exploration would weaken US national security, destroy good-paying jobs, and could make energy less affordable for consumers. Fortunately, there is no such thing as a permanent ban, and we look forward to working with the new administration on fulfilling the will of American voters on energy production."
President-elect Trump enjoys a healthy majority in both Senate and Congress and could in theory set the wheels in motion to repeal the act underpinning the Obama's presidential decree. Furthermore, oil and gas giant ExxonMobil's chief executive officer Rex Tillerson is Trump's pick for US Secretary of State, with his company already involved in Arctic drilling in Russian waters.
While environmental groups have strongly criticised Trump's stance on fossil fuel, his pro-oil stance proved popular in many US states reliant on jobs and revenue from the coal, oil and gas industries.