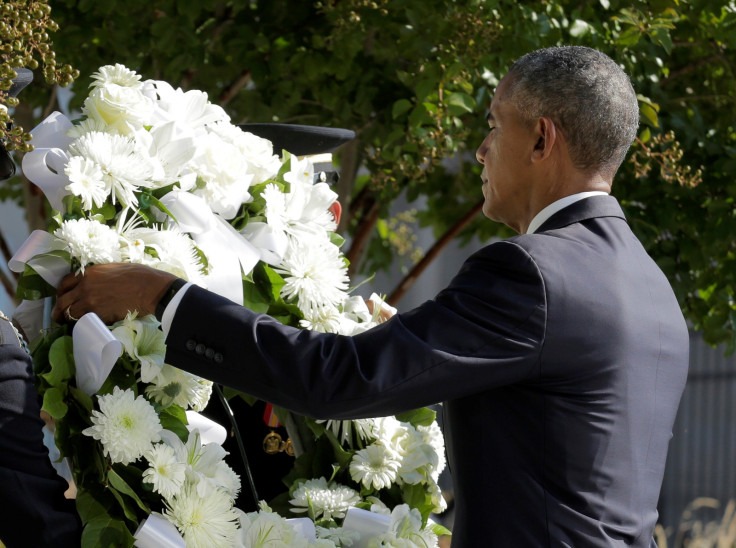 President Barack Obama is expected to veto a bill that would permit victims of the 9/11 attacks to sue the government of Saudi Arabia, the White House announced on Monday (12 September). The White House first suggested the president would decline signing the bill into law citing complication in diplomatic relations.
"The president feels quite strongly about this. I do anticipate the president will veto the legislation when it is presented to him," White House Press Secretary Josh Earnest said during the daily briefing
Earnest said the bill was not "an effective, forceful way for us to respond to terrorism." He added that the bill has yet to be presented to Obama, CNN reported.
Earnest also said the White House was also concerned that the bill would open up the US to be sued by individuals abroad. "The way that this bill is currently written exposes the United States, US diplomats, US service members and, in some situations, even US companies to significant risk in courts all across the world," he said.
"The president believes that it's important to look out for our country, to look our for our service members, to look out for these diplomats and allowing this bill to come into law would increase the risk that it would face," Earnest continued.
The measure was approved unanimously in the House on Friday, while it was passed in the Senate back in May. According to CBS News, the bill was sponsored by Senators John Cornyn, a Texas Republican, and Chuck Schumer, a New York Democrat.
If Obama does veto the bill, Congress may have the necessary votes to override his veto. It would be a first for the Obama Administration. According to The Washington Post, a group of 9/11 victims' family members sent the president a letter urging him not to "slam the door shut and abandon us" by vetoing the bill.