Police in India have arrested four men alleged to have gang raped a Muslim woman and her 14-year-old cousin and murdering two of her relatives after they were accused of eating beef. Reports of the shocking incident, on 24 August, rocked the Muslim-dominated Mewat district, 100km (62 miles) from the capital Delhi, in Haryana state.
The 20-year-old woman claims that her attackers were accusing her of eating cow meat – which is considered by some Hindus as sacred, with the slaughter of cows forbidden in several states, including Haryana.
Although she denied consuming beef, her uncle and aunt were allegedly beaten to death in their home and her 8-year-old child was also said to have been threatened. Four suspects have been arrested and charged with rape and murder, with the latter charge reportedly added after protests within the Mewat community.
"They [the accused men] said that we ate cow meat and that is why we were being disgraced [raped]. They even threatened to kill me and my family if we ever told anybody what happened to us," the woman told BBC Urdu.
Police have told reporters that there is no evidence to suggest that so-called "cow vigilante groups" were involved in the attack. The country has seen mass protests since the gang rape and murder of a student in 2012 in Delhi, often reacting to gender and race related incidents.
A police chief named as K P Singh visited Mewat and said according to the Times of India: "The rape survivors and other family members recorded their statements with the police, as well as gave their statements in the presence of the magistrate under Section 164 of the CrPC. At no stage, did the victims speak about gau rakshaks (cow protectors)."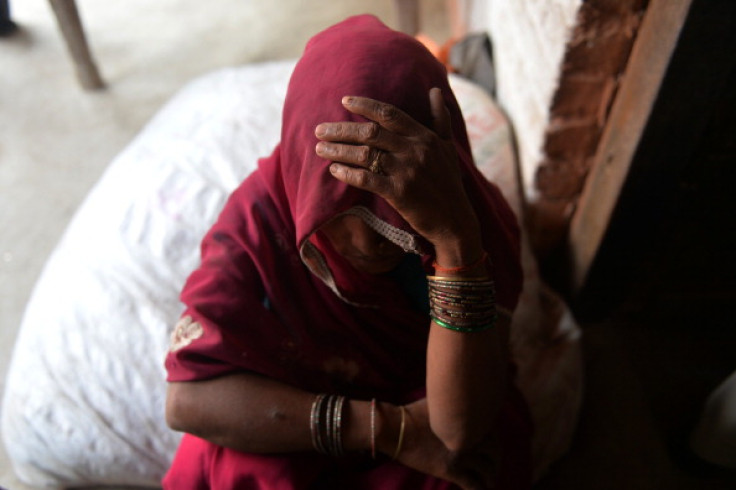 In July of this year, reports emerged of a horrific gang rape of a mother and daughter in Uttar Pradesh (UP). One week later, it was reported that mobile phone clips of gang rapes were being sold in shops in the northern Indian state.
The graphic clips of assaults against women and children, which last between 30 seconds and five minutes, were being sold via social media in the "hundreds, perhaps thousands, every day" for RS50 to RS150 (£0.57-£1.71, $0.75-$2) each, the Times of India reported.