Republicans use Trump's tumultuous first week to raise funds for next election
President registers Trump 2020 campaign ahead of push to fill Republican party coffers.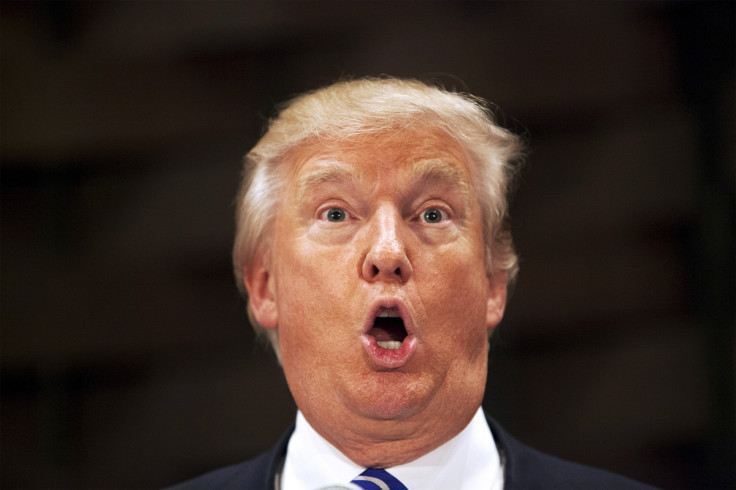 Republicans are using President Donald Trump's divisive first week in office to raise money for the next election.
The first week of his presidency saw dozens of protests sweep the US opposing everything from the Trump administration's stance on women's rights, to fast tracking of oil pipelines, to a controversial immigration ban that left travellers from seven Middle Eastern countries stranded or detained by border services.
"The media, Hollywood elites, and Democrats have been distorting the president's policies and deceiving the American people," reads a Republican National Committee (RNC) fundraising email sent out on Monday (30 January).
The email urges Trump's Republican supporters to send money before the first Federal Election Commission monthly deadline on Tuesday (31 January) so that Republicans can show they raised more money than Democrats.
"If we don't end the month strong, the media will use it against us as proof that the American people are not behind Trump's presidency," said the RNC's email. "It's only been 10 days since President Trump took office, and the media has waged a nasty fight against him every single day."
President Donald Trump hasn't stopped raising money for his next election campaign either. On the day of his inauguration Trump registered his 2020 presidential election campaign with the Federal Election Commission (FEC). And on Trump's campaign website he's collecting donations ranging from $35 (£28) to $2,700 — the limit allowed by law from individual donors during party primaries. No other president has registered their next campaign for the next election on the day of their inauguration.
A Political Action Committee (PAC) calling itself the Committee to Defend the President, but registered by the Stop Hillary PAC, has begun seeking individual donations up to $5,000 for Trump's next campaign.
The group aired a pro-Trump ad on televisions across America last week. "We need every Trump supporter to pick up the phone now!" the ad said, insisting Trump supporters should call a toll-free number to "pledge your support to defend Donald Trump." When viewers call in, an automated call system asks them to donate cash to the PAC.
The ad blames the "crooked media" and "liberals in the Democratic Party" for giving Trump a rocky first week as president. "They think they are going to destroy Trump's presidency," it said, "Make your voice heard and help drain the swamp!"
© Copyright IBTimes 2023. All rights reserved.