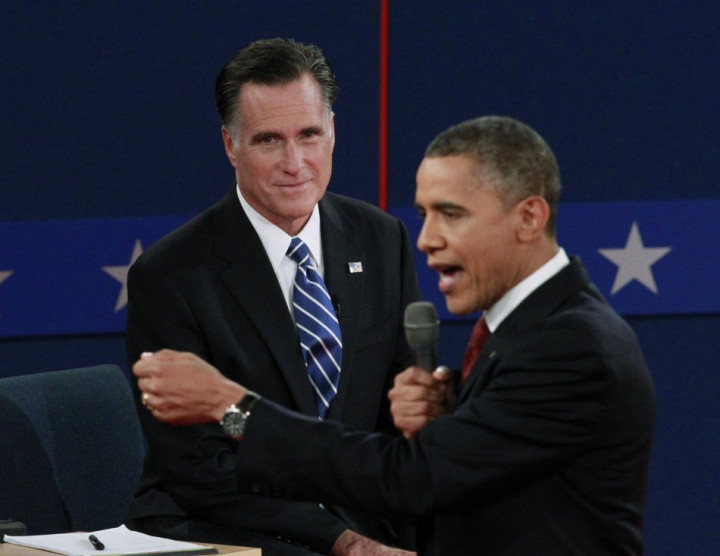 President Barack Obama and challenger Mitt Romney have clashed over a series of domestic issues, notably energy, during the second televised presidential debate in New York.
Holding microphones in their hands and roaming around the stage at Long Island's Hofstra University, the two candidates often interrupted each other during the 90-minute debate which was moderated by CNN's chief political correspondent Candy Crowley.
Democratic candidate Obama, battling for a second term, was more energetic and aggressive than he was during the first debate, when his limp performance attracted widespread criticism.
Several energy policies which had not previously come to light during the campaign surfaced in the debate. The contestants clashed over the extension of tax credits for the wind power industry, while Romney highlighted the fact that fuel prices have risen to almost double their previous level during Obama's four-year term.
Policies on energy have provided one of the key differences between the candidates, as Obama has long been an advocate of clean and renewable energy, in contrast to Romney's professions of support for coal. However, the president was keen to emphasise that he has done much to stimulate traditional fuel industries - while decrying Romney's own track record.
"We've opened up public lands, we're actually drilling more on public lands than the previous president and he was an oil man," said Obama.
"When I hear Governor Romney says he's a big coal guy... governor, keep in mind when you were governor of Massachusetts you stood in front of a coal plant and said: 'This plant kills,' and took pride in shutting it down - and suddenly you're a champion of coal. What I've tried to do is be consistent."
The candidates also had a heated argument over the Benghazi attack that claimed the lives of four Americans including ambassador Chris Stevens.
Obama and Romney will hold their third and final debate on 22 October, a fortnight before the elections.