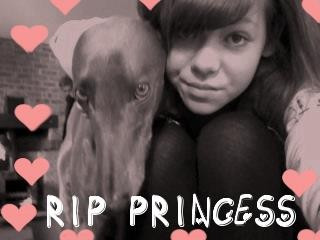 12-year-old girl Isabelle Guyler was found hanged in her home in Wilford, Nottingham after claims she was bullied for being 'too pretty.'
Her body was discovered on Friday and police claim there were no suspicious circumstances surrounding her death.
Flowers, teddy bears and balloons swamped the school gates as news of Guyler's death quickly circulated in Wilford. A letter attached to the gates read: "I can't believe you're gone, it still feels unreal, gonna miss you baby cakes."
Hundreds of Facebook messages have been posted on the 'R.I.P Isabelle Guyler' page, with many friends and relations posting their support to the immediate family.
One said: "I never knew you but I have been devastated by the news of your death, my thoughts are with you family and friends. Beautiful girl with a beautiful life ahead of you. I hope you are at peace. RIP Isabelle...xx"
Police launched a full investigation in to the death of Miss Guyler with detectives concluding that no bullying had taken place despite the claims of close friends.
Detective Inspector Neil Fountain said "We are aware that there has been some speculation that the girl had been subjected to bullying and that this had been a factor in her death.
"The investigation has included a thorough review of comments posted on social networking websites and taken statements from friends and relatives of the girl, and I would like to make it clear we have found no evidence of bullying.
"I am, therefore, asking the media to avoid printing or broadcasting anything which fuels what is unfounded speculation.
"This is a terrible tragedy for all involved and we would also ask that the privacy of the girl's relative and friends is respected at this time. Specialist officers are providing support to her family