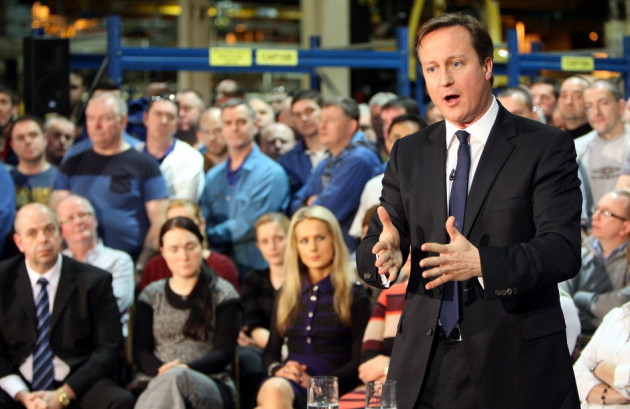 Prime Minister David Cameron has promised to subject Britain's energy market to a competition test in a bid to lower energy bills.
During an intense round of Prime Ministers Questions, Cameron was put under fierce scrutiny over the soaring costs of the UK's energy and what he might do about it.
"We will be having a proper competition test carried out over the next year to get to the bottom of whether this market can be more competitive," Cameron told the House of Commons
He also described the recent rise in energy bills as "unacceptable" and added that he wanted to cut environmental taxes and reduce regulations to lower the cost of energy for consumers.
"We need to roll back some of the green regulations and charges," he said.
Energy Wars
On the 17 October, Britain's Coalition government hit back on energy price hikes, for the second time in under a week, in a bid to abate the inevitable wave of public anger over the rise in household bills.
On same day, British Gas and Centrica revealed that they would hike their gas and electricity prices in November despite rising public and political anger over the continual rise in living costs.
They said bills will rise by an average of 9.2%, taking the typical annual dual fuel bill up by more than £120 to a record of £1,465.
Meanwhile, British Gas said its electricity and gas prices will rise by 10.4% and 8.4% respectively, from November 23.
Miliband's Gambit
During the Labour party conference in Brighton in September 2013, Miliband seemed to find an issue that resonated among British voters as he promised to freeze energy prices for two years if elected in 2015.
This set off a chain of serious debates in the country about how to secure the future of Britain's energy infrastructure in a way that does not cost the taxpayer or businesses a lot of money.
A number of experts have reacted sceptically to Miliband's price freeze proposal.