Italian Prime Minister Matteo Renzi's new jet costs €1m a month but 'no one can fly it'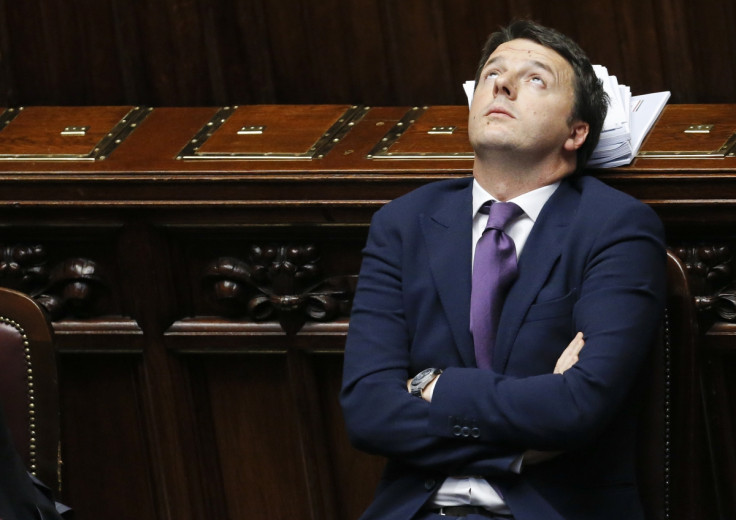 A swanky jet leased by the Italian government for Prime Minister Matteo Renzi at €1m (£720,000, $1.09m) a month has been lying idle for the past two months because no air force pilot in Italy can fly it, it has been claimed. The plane's wingspan is reportedly too big for the runway at Rome's Ciampino airport from where presidential jets take off.
After the aircraft arrived in Rome in October, the government realised there was no one in the air force qualified to fly it. Commercial pilots are not authorised to fly jets that carry heads of government.
"People are currently being trained. But I'm really not sure if [the Italian government] consulted the Italian Air Force about it. They could have got by just fine with what we had before," an anonymous pilot told Italian TV news show Striscia la Notizia.
The prime minister's office reportedly decided to change the premier's old aircraft after realising it was one of the smallest presidential planes among its G8 counterparts and had to stop for fuel every five hours.
The new Airbus A340-500, which has been lavishly redesigned to fit an ensuite bathroom and a conference room, was leased from the UAE's Etihad Airways to replace the much smaller A319, currently used to fly the prime minister. The plane is twice as large as its predecessor and five times more spacious. The new jet is also capable of flying much longer distances and only needs refuelling every 15 hours.
News of the splurge has not been well received in Italy, with the country facing mounting problems of high debt, slow growth, unemployment and poor public finances. Despite the financial crunch, Renzi had authorised a new contract in September to rent more than 5,000 luxury official cars, prompting public outrage over bureaucratic waste.
A Financial Times report in June estimated Italy's total real economic debt (government, household and business) at about 259% of the gross domestic product, up 55% since 2007. In addition, the country's economy has shrunk about 10% since 2007, as it endured a triple-dip recession.
© Copyright IBTimes 2023. All rights reserved.