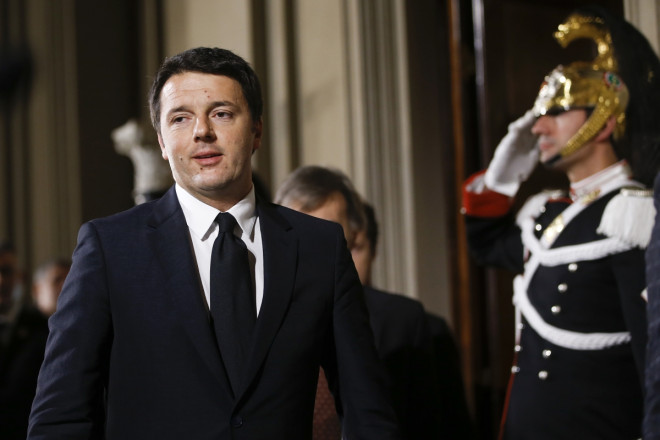 Italy's centre-left leader Matteo Renzi has formed a new government and announced the list of ministers who are to serve in his cabinet.
At 39, the former mayor of Florence is to become the youngest prime minister in Italy's republican history.
Renzi was given the mandate to form a new government by President Giorgio Napolitano, after a palace coup led to the resignation of former prime minister Enrico Letta.
"I thank the president," Renzi said. "I'll do everything I can to deserve his trust, that of the lawmakers and of millions of Italians who expect real answers from this government."
The head of the Democratic Party (PD) said that the broad coalition government aimed to give the cash-strapped country "hope".
The government will be sworn in over the weekend. A vote of confidence in parliament is expected for early next week.
Renzi's administration will enjoy the same parliamentary backing as its predecessor, which was locked in an uncomfortable alliance with centrist forces and the small New Centre Right party, led by Angelino Alfano, a former ally of Silvio Berlusconi. Alfano will serve as interior minister under Renzi.
For the first time, 50% of the Italian cabinet will be women, Renzi said.
Among others, Graziano Delrio has been appointed as undersecretary to the prime minister, Andrea Orlando as minister of justice, Pier Carlo Padoan as finance minister, Roberta Pinotti as minister of defence, Federica Guidi as minister for economic development and Maurizio Lupi as minister for infrastructures.