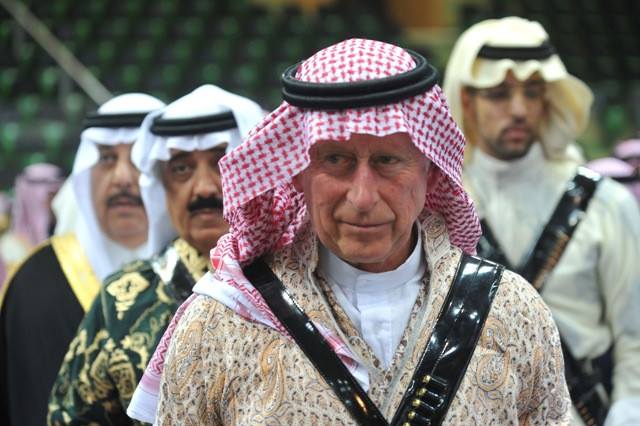 Prince Charles donned traditional Saudi Arabian attire when he visited the Gulf country on Monday.
Images from the prince's trip to Riyadh show him wearing the traditional local attire of the Kingdom and performing the 'ardah' dance, reports Al Arabiya News.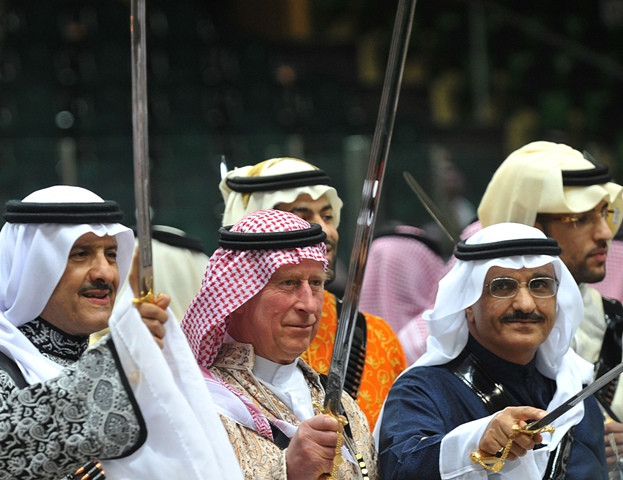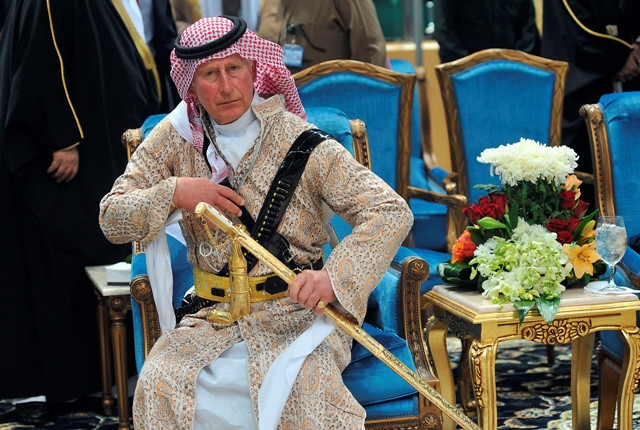 The Prince can be seen wearing the traditional ankle-length shirt known as thawb. He also sports the traditional headgear kufiyyah, a large square of cotton folded diagonally over a skullcap and secured by a cord referred to as igaal.
The 65-year-old royal also tried 'Ardah', a folk dance performed at cultural events and celebrations. The dance is performed by men carrying swords to the accompaniment of drum beats and songs.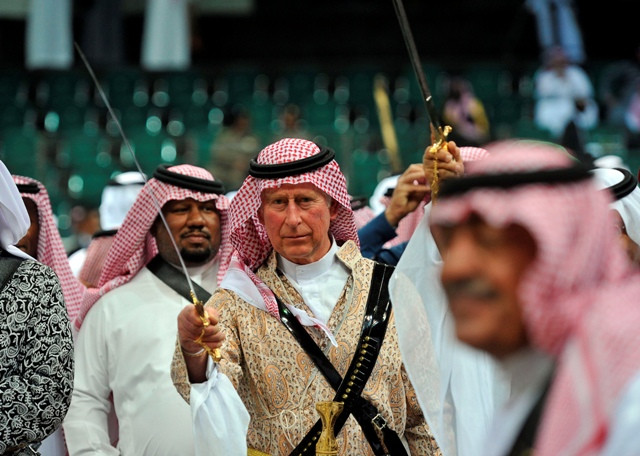 The photographs show the enthusiastic royal performing the dance with a sword in hand, surrounded by his Saudi hosts.
The visit was a part of Charles' four-day Middle East tour which includes a visit to Riyadh and a quick stopover in Qatar.
The prince first toured Saudi Arabia in 1986 and this is his 10th visit to the country.
The UK ambassador to Saudi Arabia, Sir John Jenkins, said: "Our two kingdoms share a long friendship, going back to the foundation of the modern Saudi state. Continuity of personal relationships, essential if we are to understand each other better, have been central to this."
Charles' visit has been accompanied by criticism of the Saudi regime from groups such as Human Rights Watch, which told IBTimes UK that the British government "often downplays the serious and systematic human rights abuses taking place in the Gulf states and regularly subordinates human rights concerns to trade and arms sales."