Prince's rumoured lover and Purple Rain co-star Apollonia Kotero has opened up about the singer's death for the first time. In a heartfelt Facebook message, Kotero states that she will honour Prince's penchant for privacy by fully addressing his untimely passing when she feels ready.
Kotero, 56, had maintained a public silence following the musician's death on 21 April but she has now thanked fans for their supportive messages via social media. In her post, Kotero says: "My dear friends and family, thank you so much for your sentiments and prayers. The love you have shown for my dear friend Prince has been my support system. Your dedication to him is profound and beyond words."
She adds: "Please know that during these most difficult days I have spent my time with my close friend and media consultant Elliot Mintz. He has been my guide and guardian angel as I want to honour and continue to have the greatest respect for Prince and his preference for privacy. When I am ready and it's appropriate I will share with you all that is in my heart and all that is my truth. Thank you for your love, understanding and patience. You are everything 2 me."
Under Prince's mentoring, Kotero became a star in her own right when he hired her to replace his other protege Vanity in the 1984 film Purple Rain. Kotero also took over Vanity's group and renamed it Apollonia 6 before enjoying success with the group's single Sex Shooter.
Vanity, whose real name was Denise Katrina Matthews, passed away in February 2016 due to kidney failure. In a statement, Kotero said at the time: "She was a pioneer and a strong woman. She was a diva; the princess of funk... She was an inspiration to me, just like she was to all the ladies that followed."
It is believed Kotero remained friends with Prince until his death as the actress shared a photo on Facebook from one of the late singer's concerts on 3 April 2016. In the image, Kotero poses with the stage in the background and Prince's iconic symbol projected onto a large screen surrounded by a blaze of purple.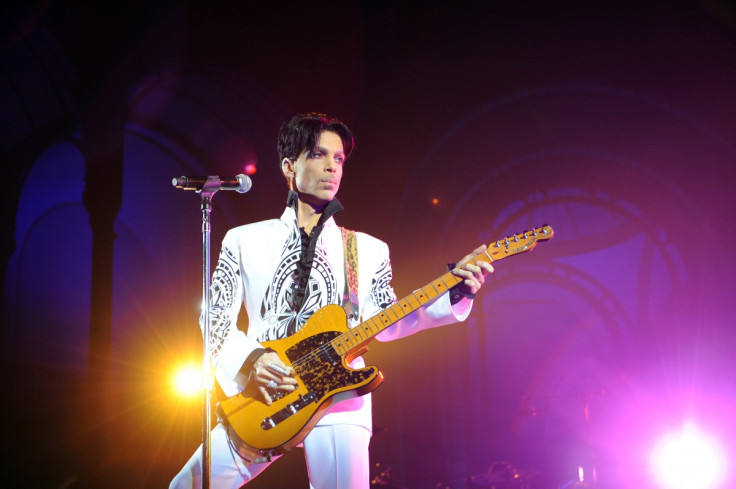 Prince, full name Prince Rogers Nelson, was found at his Paisley Park Studios compound on Thursday and was pronounced dead at the scene. An autopsy was conducted the following day but the coroner was unable to determine a cause of death. Results from toxicology reports are expected in the coming weeks. The legendary singer's lawyer has denied mounting reports that Prince, who was 57 at the time of his death, had overdosed on drugs.
In an interview with the Associated Press, L. Londell Mcmillan said: "Everybody who knows Prince knows he wasn't walking around drugged up. That's foolish. No one ever saw Prince and said, 'He looks high'. It wasn't what he was about. Prince had an amazing life. He enjoyed life. He had a lot of fun."
It has now emerged that Prince did not leave a will prompting his sister Tyka Nelson to file legal papers to ask a judge to give her control over his $300m (£205.5m) fortune.
Watch the Purple Rain trailer: