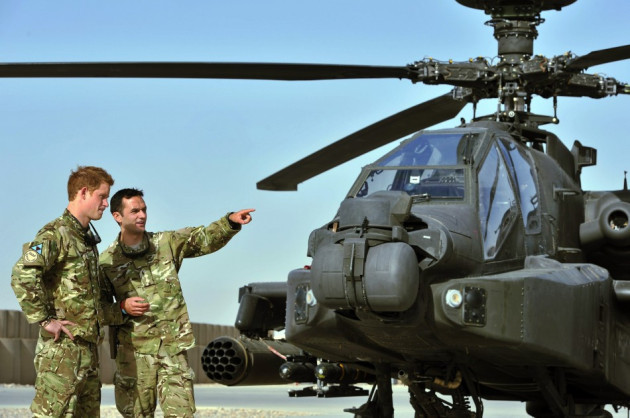 The Taliban has vowed to kill Prince Harry after he was deployed to the country as an Apache helicopter pilot.
The Islamic militant group, which is trying to reassert itself in Afghanistan as Nato troops withdraw, says it will do everything possible to assassinate the third-in-line to the British throne.
"We will do our best to kill Prince Harry and Britain's other troops based in Helmand. It is not important for us to kidnap him. We will target him and we will kill him," a Taliban spokesperson who called himself Zabihullah Mujahid told the AFP.
A 'high-value plan' is in place to target to kill the Prince, the spokesperson added.
"Whoever fights in our country is our enemy and we will do everything possible to kill him," vowed Mujahid.
Harry is the first member of the Royal Family to be deployed in an active combat region since his uncle Prince Andrew, who participated in the Falklands war.
The 27-year old has already reached Camp Bastion in Helmand. This is his second visit to Afghanistan after his first visit was cut short due to security concerns.
The Prince's previous visit was initially kept a secret, but he was forced out of Afghanistan soon after the US and Australian media revealed his presence. However this time his deployment has been officially announced by the Ministry of Defence.
Deploying the Prince, the Deputy Commander of the Joint Advisory Group and Commanding Officer of 3 Regiment Army Air Corps in the UK, Lieutenant Colonel Tom de la Rue said:
"Captain Wales is a serving soldier and a qualified Apache pilot having completed the Apache Conversion to Role course earlier this year. As such, and after further flying experience, he has deployed along with the rest of the squadron as part of a long-planned and scheduled deployment to provide support to ISAF and Afghan forces operating in Helmand."