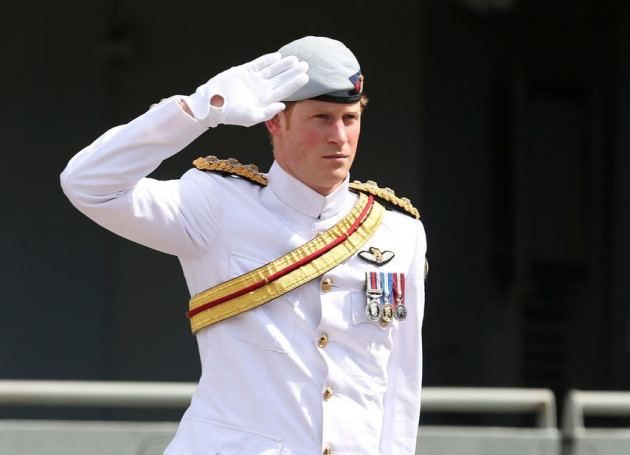 Thousands of spectators lined Sydney Harbour as Prince Harry attended the Royal Australian Navy's International Fleet Review (IFR) as a guest of the Commonwealth of Australia.
Prince Harry is on his first official visit to Australia to take part in the week-long celebrations to mark 100 years of the Royal Australian Navy.
During the International Fleet Review, Prince Harry boarded the warship HMAS Leeuwin to carry out an inspection. He was accompanied by Quentin Bryce AC CVO, Governor-General of the Commonwealth of Australia; Tony Abbott, Prime Minister of Australia and Vice Admiral Ray Griggs, Chief of Navy.
"The Australian public has a fond regard for members of the Royal Family and His Royal Highness is sure to draw big crowds to Sydney Harbour for the biggest public event ever hosted by the Royal Australian Navy," said Director, International Fleet Review, Captain Nick Bramwell.
"Prince Harry is a Defence Force member who has recently returned from a tour of duty in Afghanistan and our people regard him with absolute respect."
Over 35 warships, 16 tall ships, 60 aircraft, 10 military bands and over 8,000 sailors from around the world have been brought to Sydney to commemorate 100 years since the arrival of the first Royal Australian Navy fleet into Sydney.
The formal review of the warships concluded with a spectacular pyrotechnics and light show. After the IFR, Prince Harry attended a reception hosted by the Australian prime minister at Kirribilli House, Sydney.
Check out the photos of Prince Harry on his first Australia visit: