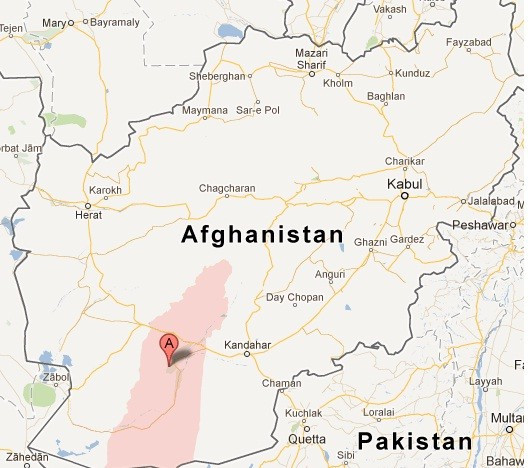 Two marines have been killed and several others injured in an attack that targeted Camp Bastion, a major Nato military base in Afghanistan, where Prince Harry is being stationed.
Militants armed with mortars, rocket-propelled grenades and small fire arms launched the attack and breached the perimeter of the heavily guarded base of the Nato-led International Security Assistance Force (ISAF) located in Helmand province.
"The attack is long over and now UK and US forces are in the process of conducting an assessment to discover the extent of the damage and go through the camp to make sure everything is secure," said Isaf. Nato officilas did not give out the names of the marines who died in the attack.
Meanwhile, a Taliban spokesman Qari Yousef Ahmadi told BBC that the target was the UK and US soldiers and it was revenge for the anti-Islam film, Innocence of the Muslims.
Harry was at the camp at the time of the attack, a few kilometres away with the crew members of the Apache attack helicopters. The attack took place near an airfield at the north-east side of the base.
It was not clear whether his presence in the base was a motive behind the attack.
"Prince Harry was never in any danger," Nato spokesman Martyn Crighton told Reuters. Earlier, the Afghan Taliban has said that Harry was a high value target for them and they would do everything to kidnap or kill him.
Meanwhile, violence is continuing across the Muslim world over an anti-Muslim film made in the United States. US embassies in Libya, Egypt, Sudan and Tunisia were attacked which also claimed the lives of US ambassador to Libya Christopher Stevens and three other US staff members.
In Sudan, embassies of Germany and Britain also came under attack. Protests were also reported in Lebanon, Israel and Yemen.
In the context of the growing protest over the film, western leaders have appealed for calm and restraint in the Islamic world.