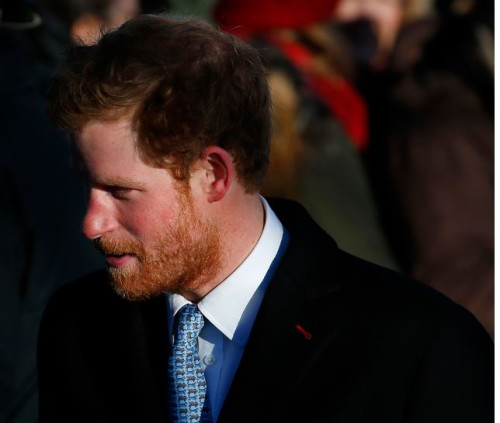 A photo of Prince Harry what appears to be taken from one of his hunting expeditions has surfaced less than a week after the Prince pledged to conserve wildlife.
In the photo, the young Royal with a rifle in his hand poses crouching over the carcass of a water buffalo.
The photo dates to November 2004 in some forest in Argentina. It was taken when the then 20-year-old Harry went to South America on a gap-year trip before enrolling at Sandhurst military academy, the Daily Mail reported.
Kensington Palace has refused to comment on the photo but a royal aide has come up in support of Prince Harry.
"It would be a great shame if the publication of this picture were to detract from the efforts being made by the three princes to curb the appalling illegal wildlife trade," the aide said.
"Like his father and brother, Prince Harry has always been a strong supporter of the campaign to protect endangered species."
Prince Harry joined Prince William and their father, Prince Charles, during the Illegal Wildlife Trade conference hosted by the UK government in London last week.
In his speech at the conference, the Prince of Wales warned of the dire consequences of illegal wildlife trade.
"There is not a moment to lose if we are to save species whose loss will not only diminish us all, but also expose their abandoned habitat to ever greater risk of destruction, with dire consequences for humanity," the heir to the throne said.
Prince Charles, who is the president of WWF UK, also drew attention to the world's most endangered animals like tigers, elephants and rhinos.
The Duke of Cambridge and Prince Harry focus on wildlife conservation as one of the main areas supported by their Royal Foundation.