Are you stoked about a reunion between the Cambridges and the Sussexes? Sadly, Prince Harry and Meghan Markle, the Duke and Duchess of Sussex won't travel to Balmoral Castle for the bank holiday weekend, they will travel later. Prince William and Kate Middleton, the Duke and Duchess of Cambridge, along with their children, have already reached Balmoral.
Prince Harry, the Duke of Sussex, is scheduled to attend the Rugby League Challenge Cup Final at Wembley Stadium in London on Saturday. He has been a patron of the Rugby Football League since December 2016, succeeding his grandmother, Queen Elizabeth, who was a patron since 1952. He will be a guest of honour at the St. Helens and Warrington Wolves match.
The father-of-one will present the Challenge Cup to the winners. Harry has been an ardent fan of rugby since his school days. In early August, Simon Johnson, the Interim Chair of the Rugby Football League, confirmed that the Duke will be attending the final match. "We are delighted and honoured that the Duke of Sussex will be attending in his role as Patron of the Rugby Football League," he said.
"Harry and Meghan won't be going up at the same time as William and the cousins. They plan to go next month," a royal source said speaking to The Sun.
Meanwhile, Prince William and Kate Middleton, the Duke and Duchess of Cambridge, along with their children, touched down at Aberdeen airport on Thursday.
The Royals visit the Scottish retreat every year and spend time with the Queen, Prince Philip and their extended family.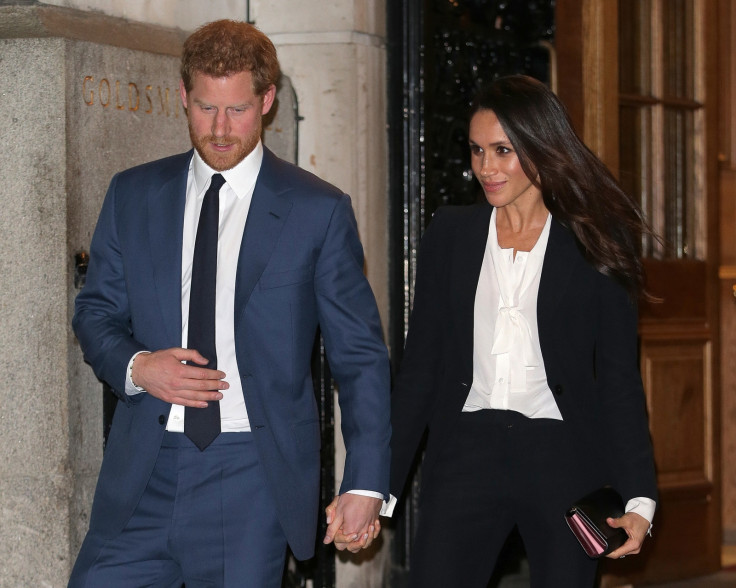 William's cousins and their families also come to Balmoral. "All the kids get on really well and they have a riot together," the insider said. He added that the Queen loves spending time with her great-grandchildren.
Prince Andrew and Princess Beatrice, Prince Charles and Camilla, Prince Edward, Sophie and their children, Lady Louise Windsor and James Viscount Severn visited the queen recently.
Following a lot of negative criticism, Harry and Meghan's official Instagram account shared an image of cupcakes with the words: "Stay strong," "You are enough," "You are worthy" and "You are so loved," among others. It was a post celebrating Luminary Bakery, a social enterprise in Stoke Newington, North London.