Prince Harry to Propose to Cressida Bonas as Sex Pics of Princess-in-Waiting Surface Online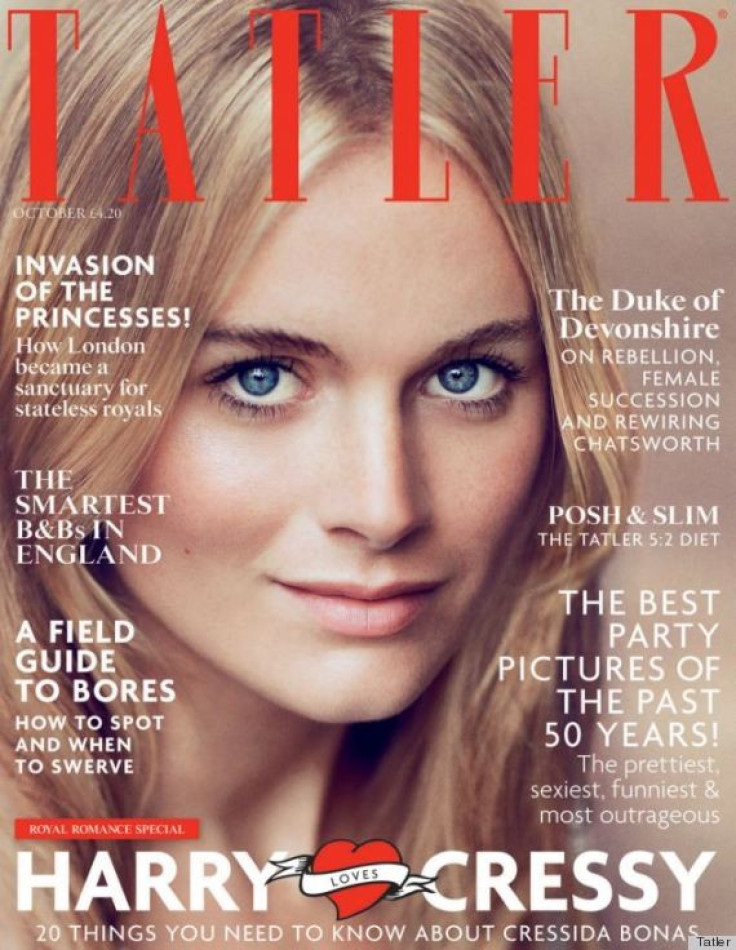 As Prince Harry prepares to propose to Cressida Bonas, kinky pictures of the 24-year-old have emerged online after a fan took the images from Facebook.
One of the pictures shows Bonas in a latex devil outfit in a sex shop, with another of the socialite holding up a sex toy, the Sun reports.
The images came from her private profile but a fan managed to gain access to her page and posted them on a public blog run by a user known as Sam.
After finding the pictures, the newspaper alerted the Palace to the blog and the images were taken down. The blogger admitted to taking the pictures from Bonas's Facebook page.
"They can't believe I'm just a fan who was lucky enough to get some info and photos. I've never met Cressida in my life - I don't even live in the UK."
Bonas is reportedly "furious" the pictures were taken and shared publicly: "Even though she's letting her hair down in the photos it's nothing worse than what other girls her age get up to. But she only intended them to be seen by a group of friends."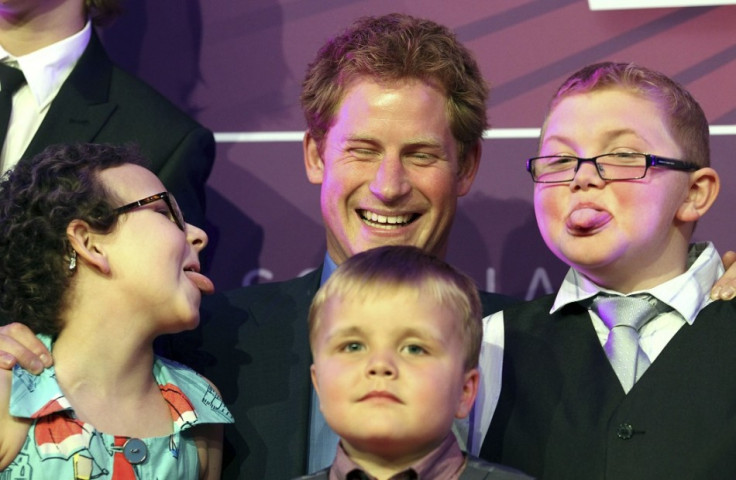 Other images posted in the blog show Bonas out partying, kissing other girls and on holiday with Harry.
Bonas and Harry have been dating since they were introduced by Princess Eugenie in May last year. According to the Telegraph, she has now overcome her concerns about marrying into the royal family, and friends of Harry say he is getting ready to propose.
One of her friends told the newspaper: "Cressie is going to marry Harry. [He] never stops talking about marriage and children, and she has now got used to the idea. The wedding is likely to take place next year."
Bonas graduated from the Trinity Laban Conservatoire of Music and Dance earlier this year, before which she studied dance at Leeds University. Her family has direct links with Edward VII and her mother is the daughter of the 6th Earl Howe. She recently appeared on the cover of society magazine Tatler, in which she revealed her favourite actor is Sean Penn, favourite drink is rum on the rocks and that she says "cringe de la cringe!" when she gets embarrassed.
Another friend told the Mirror: "Harry hasn't proposed yet but it's only a matter of time.
"Much to Harry's ­delight, Cressida is very keen to become more serious. They want to remain very much as they are - with a ­private life away from the cameras but Cressida has quickly come around to the fact she loves Harry and will end up being part of the family."
© Copyright IBTimes 2023. All rights reserved.