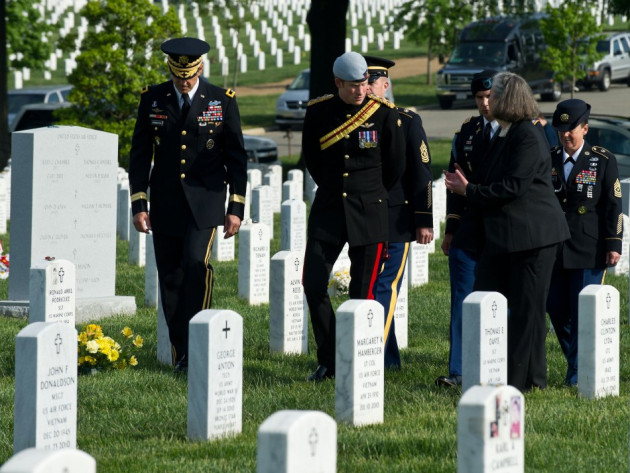 Prince Harry has visited the graves of US soldiers as part of his royal visit to Washington DC.
The prince laid a wreath at the grave of Michael Stansbery, who died in July 2010, at the Arlington National Cemetery - where American military casualties of the war in Afghanistan are buried.
In his note to the solider, Harry wrote: "To my comrades-in-arms of the United States of America, who have paid the ultimate sacrifice in the cause of freedom. Captain Harry Wales."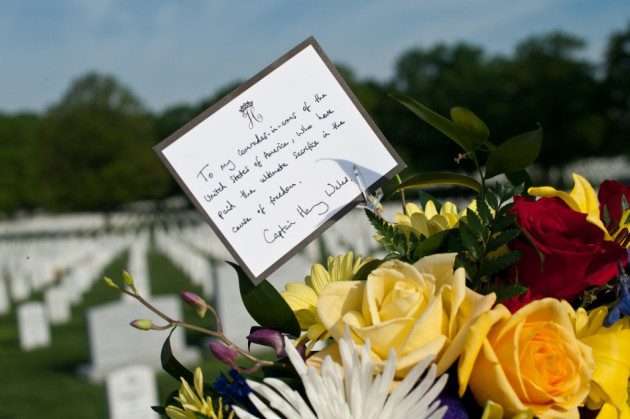 Harry also laid a wreath at the grave of one of the many unknown soldiers buried at the site, which is the resting place of around 400,000 servicemen and women, veterans and their families.
His visit was attended by a large group of schoolchildren and onlookers and the prince wore his army uniform.
Speaking ahead of the visit, Jamie Lowther-Pinkerton, principal private secretary to Harry, said: "Although a prince, Harry is also an operational soldier - indeed a soldier's soldier.
"The Arlington National Cemetery is perhaps the most hallowed ground in the United States. Prince Harry will first pay his respects at the graves of those lost in recent conflicts, predominantly in Iraq and Afghanistan.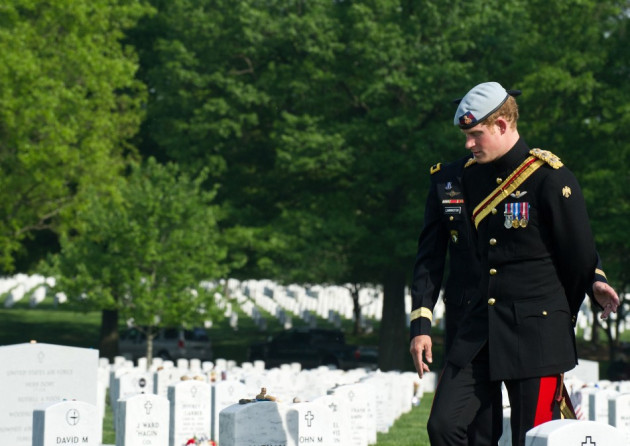 "The Prince will then lay a wreath at the Tomb of the Unknown Soldier, a sepulchre that honours and commemorates every US serviceman and woman to have given their lives in every conflict the United States of America has fought.
"For those of you who have not been there, I can only say that it is in an extraordinarily peaceful and beautiful place, overlooking the city of Washington. At Arlington National Cemetery,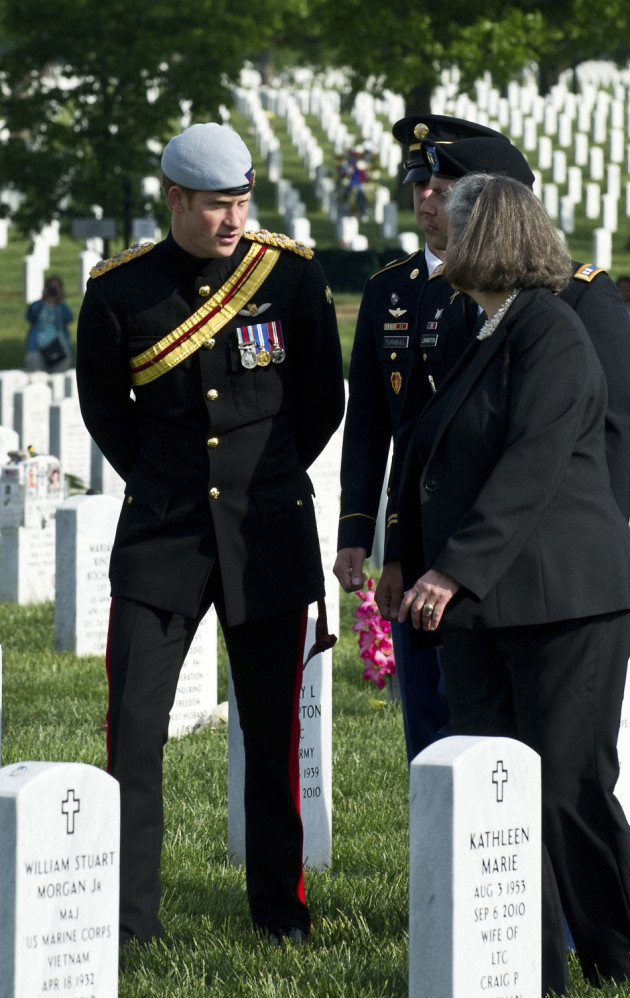 After paying his respects at the cemetery, he went to the Walter Reed National Military Medical Centre to spend time with wounded veterans.
Yesterday, Harry visited Washington's Capitol Hill and attended an event with senator John McCain for the Halo Trust, an anti-landmine charity he supports, following in the footsteps of his mother Princess Diana.
He also met with Michelle Obama as a surprise guest at a White House tea reception honouring military mothers.
The first lady said: "It is an honour to welcome Prince Harry to the White House today.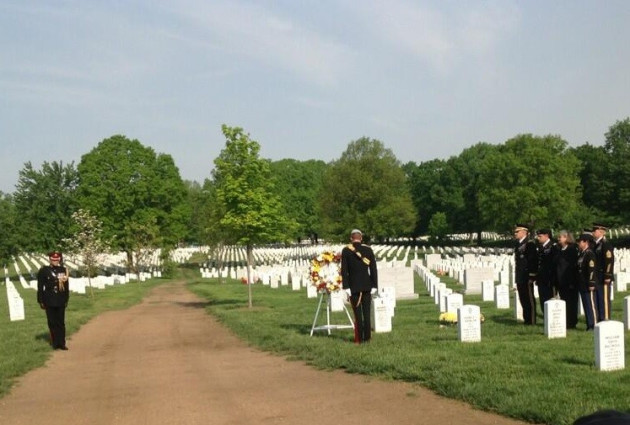 "As you all may know, Prince Harry is a captain in the Army Air Corps in the British Armed Forces.
"In January he returned from his second deployment to Afghanistan. He has spent much of his time supporting our wounded warriors and the families of our fallen."
After Washington, Harry will be heading to Denver in Colarado, where he will attend a reception attended by people from local and expatriate communities. He will then go to New York, where he will attend a baseball game, then on his final day with play in the Sentebale Polo Cup in aid of his Africa-based charity.