Prince Harry warmly embraces terminally ill boy at WellChild Awards
The redheaded royal also gave a speech at the ceremony held at the Dorchester Hotel.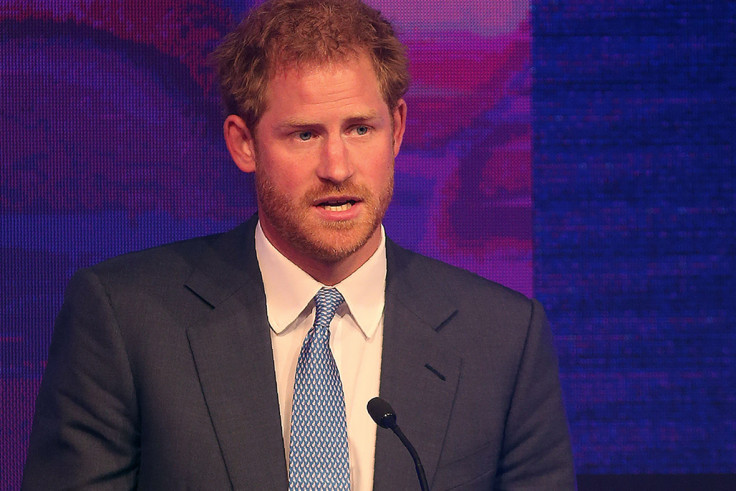 Prince Harry melted hearts when he embraced a young boy with a debilitating medical condition during his attendance at the WellChild Awards in London on Monday evening (3 October).
The 32-year-old royal laughed and joked around with Ollie Carroll, five – who suffers from the rare Batten Disease and cannot stand by himself – before giving him a loving hug with a big smile across his face.
Ollie, from Poynton, Cheshire, was among the children recognised at the WellChild Awards – which honour young children and their carers – and his mother Lucy said she and her son and Harry were "thrilled to meet" each other.
She remarked that although Ollie may not have known exactly who he was hugging, he was instantly drawn to the prince, saying: "He was thrilled - they both were. He (Harry) is very privileged because Ollie cannot stand up by himself and he used his strength to stand up and hug him."
He met Harry on receiving the Inspirational Child award for ages four to six, and found the strength to stand up and fling his arms around the royal. Harry – who is patron of the WellChild charity – delighted the little boy by pulling funny faces as they were introduced, hinting that he may be a fun and silly uncle to Prince George and Princess Charlotte.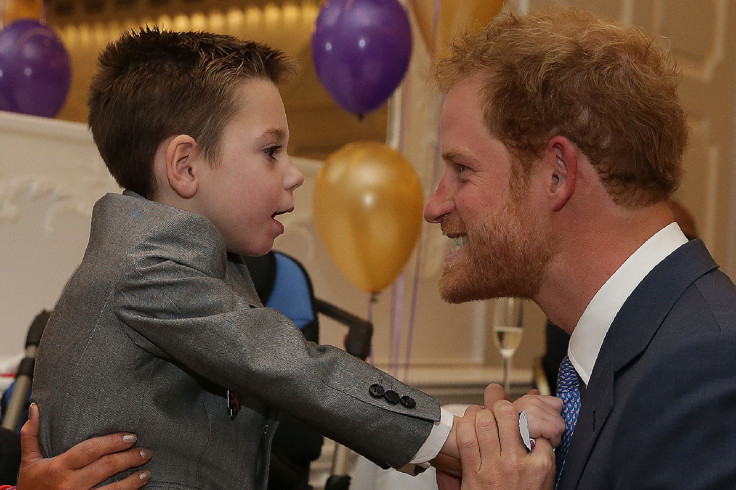 Before the star-studded ceremony – which included Sir Rod Stewart – Harry ensured to speak to all of the winners. To Jessica Davies, 10, he revealed that his brother, Prince William, was "embarrassing all the time."
The little girl was receiving the Young Hero award for caring for her mother Paula – who suffers from multiple sclerosis – and her autistic brother, also called William. She gifted Harry a rather impressive drawing of himself and told him her brother was "really embarrassing". She said: "He then said that Prince William was embarrassing all the time."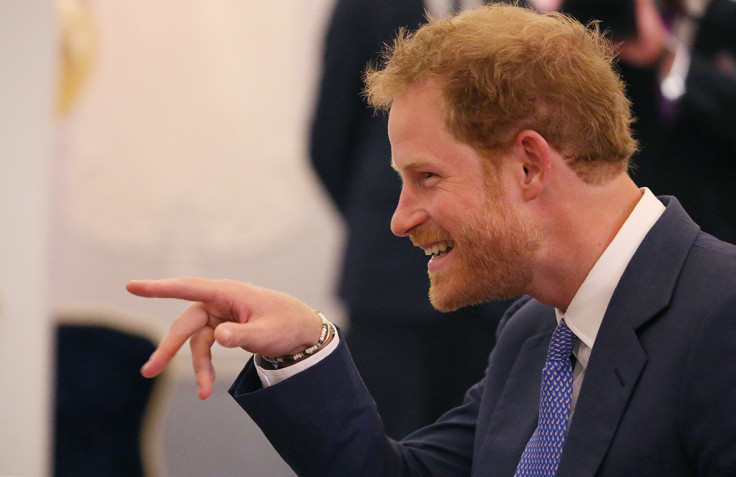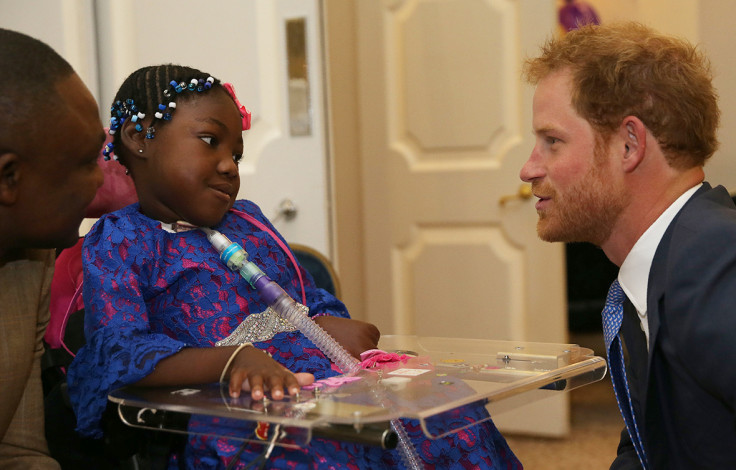 Harry proved to be a big hit at the ceremony after being showered with hugs and drawings, as well as a very special present of a money made from two socks by eight-year-old lung disease sufferer Samuel Merrick.
The WellChild Awards celebrated eleven young winners who were chosen from hundreds of nominations – along with a host of adult recipients – at last night's event held at the Dorchester Hotel.
Harry gave a short speech to the room praising the courage of the children and carers they were celebrating.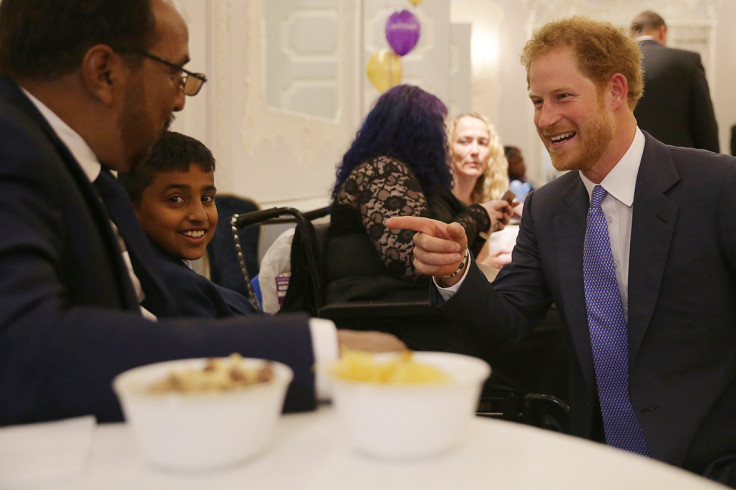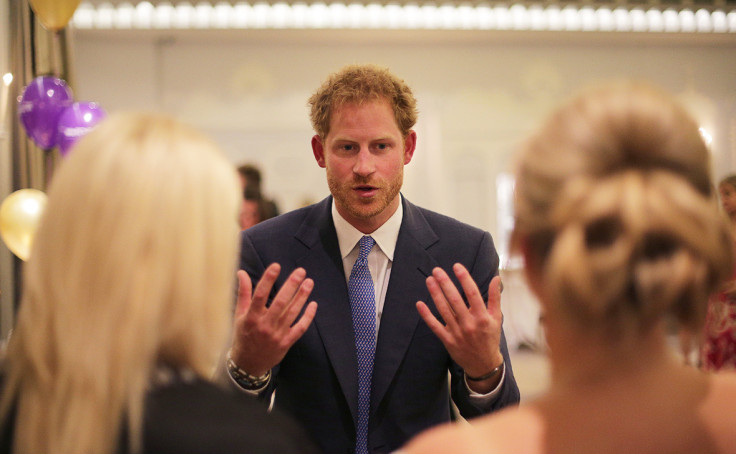 He said: "It is one of those moments in life when you are left in awe at the strength of human character, particularly amongst those so young.
"Watching these children and young people face challenges with such determination, positivity and of course good humour, never fails to take my breath away."
WellChild is the national charity working to ensure the best possible care and support for young children living in the UK with a long-term or complex health condition. They aim to support families wherever they are and wherever they need it. Find out more about them here.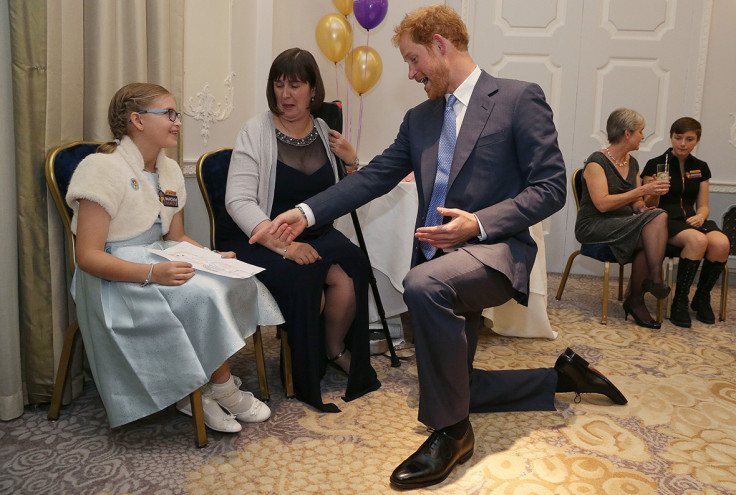 © Copyright IBTimes 2023. All rights reserved.