The Duke of Edinburgh has been a constant source of support for the Queen since they married in 1947, but has often caused Buckingham Palace considerable embarrassment with one or two ill-judged comments during his years in public office.
Prince Philip became the UK's oldest ever consort to a monarch today after turning 94 and to mark the occasion there was a 41-gun salute at midday from The King's Troop Royal Horse Artillery. An hour later the Honourable Artillery Company, the City of London's Reserve Army Regiment, fired a 62-gun salute across the River Thames.
Despite his old age, Prince Philip yesterday performed his duties as consort by unveiling a plaque at the end of his visit to Richmond Adult Community College in Richmond, west London.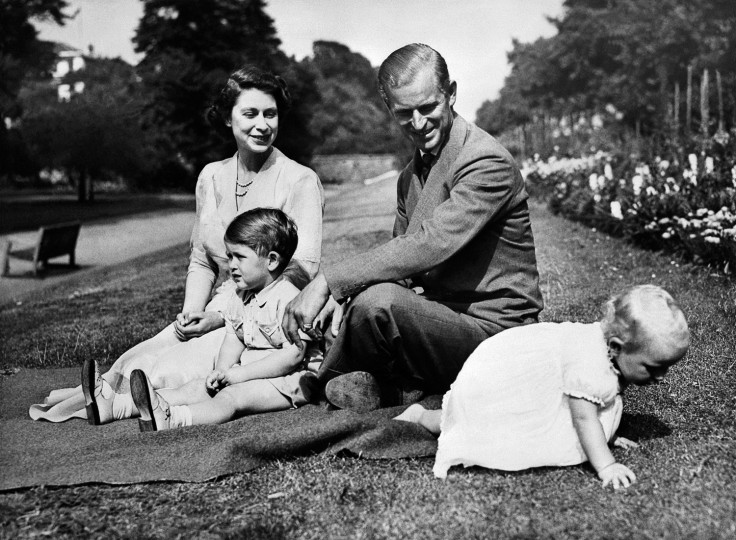 Born in Mon Repos on the Greek island of Corfu, Philip Mountbatten, the Prince Philip of Greece and Denmark was of the House of Schleswig-Holstein-Sonderburg-Glücksburg.
He moved to England in 1928 and enlisted in the Royal Navy, graduating from Royal Naval College, Dartmouth, in 1940.
The Queen appointed him Lord High Admiral of the Royal Navy -- the highest rank in the organisation other than the sovereign -- in 2011.
IBTimes UK recalls some of the Duke's more memorable quotes.
Do you work in a strip club? - To female sea cadet, 2014
You managed not to get eaten then? - To a British trekker in Papua New Guinea, 1998
You look like you're ready for bed! - To traditionally dressed President of Nigeria, 2003
What exotic part of the world do you come from? - To black peer Lord Taylor of Warwick, 1999
You're just a silly little Whitehall twit: you don't trust me and I don't trust you - To a civil servant, 1970
We didn't have counsellors rushing around every time somebody let off a gun. You just got on with it! - On stress, 1995
How do you keep the natives off the booze long enough to pass the test? - To Scottish driving instructor, 1995
I'd like to go to Russia very much – although the bastards murdered half my family - On Russia, 1967
What about Tom Jones? He's made a million and he's a bloody awful singer - On British wealth
Do people trip over you? - To wheelchair-bound nursing-home resident, 2002
Where's the Southern Comfort? - After receiving a hamper from the US ambassador, 1999
If you stay here much longer, you'll go home with slitty eyes - To a British student in China, 1986