The Duke of Edinburgh carried out his final public engagement before retiring from royal duties today (2 August). He was met with cheering before he gave the public a warm wave.
The 96-year-old looked fully prepared for the drizzly weather in London in a trench coat worn over his suit and a bowling hat as he embarked on his last official appearance. He announced his retirement in May.
Philip looked spritely and in high spirits despite the torrential downpour outside Buckingham Palace, looking proud after completing 22,219 solo engagements since 1952.
The royal was happy to meet with servicemen and celebrate their participation in a 1,664-mile trek in aid of charity. The duke has attended a parade to mark the finale of the 1664 Global Challenge – a series of strength and endurance challenged raising funds and awareness – as Captain General of the Royal Marines.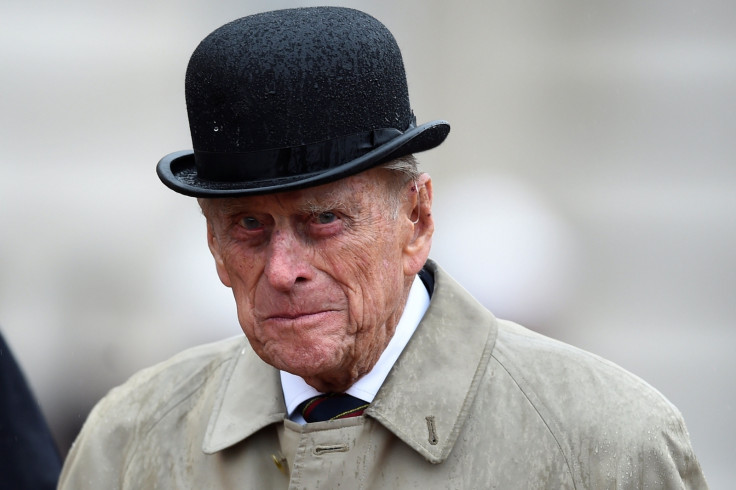 While Philip retires from public life, the Queen's schedule will continue as normal. Lady Myra Butler discussed the duke's retirement on Radio 4's Today programme, saying that he was "very spirited, a young normal boy full of fun... we loved when he came to stay" as a young man.
On what he is expected to do next, she added: "I'm sure that he won't disappear, he will be greatly missed by everybody.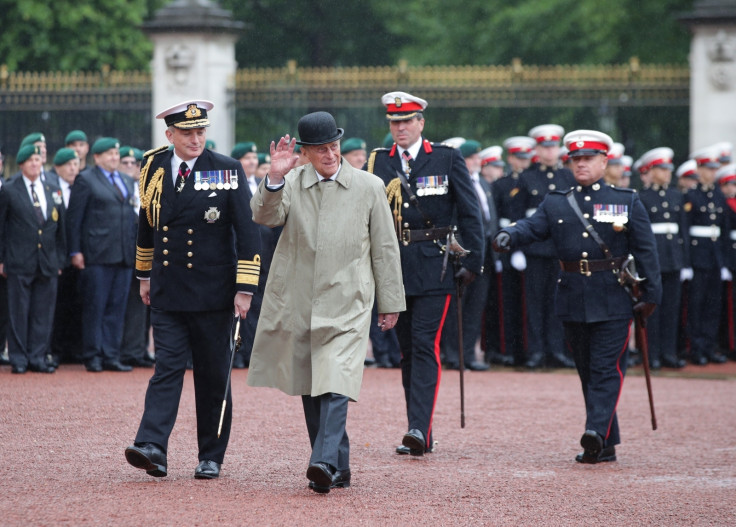 "He's been such a stable character in all our lives – he's always there and he's always been there for the Queen and I think we're very, very lucky to have him."
The senior royal has been one of the most hard-working members of the British royal family since he wed the then Princess Elizabeth on 20 November 1947. He gave up his career as a commander in the Royal Navy, for which he had great passion, when his wife became Queen in 1952.
Philip is patron of 780 organisations, "with which he will continue to be associated", according to the Buckingham Palace statement earlier this year.
Even at the age of 96, Philip puts his younger royal counterparts to shame as far as work ethic goes, undertaking 219 official engagements in the UK last year alone. This is more than the Duke and Duchess of Cambridge and Prince Harry combined.
He may still choose to attend certain public events "from time to time".
Royal expert Richard Fitzwilliams previously told IBTimes UK regarding his retirement: "To my knowledge, there is no health link, it's a dignified bow out. I suspect he will appear often but this will be voluntary. He has surely, in his wonderfully idiosyncratic way, earned his retirement and the nation will be grateful.
"What made sense is that Prince Philip could retire in August after he is 96 and voluntarily choose what he takes on."