Is Prince William a Hypocrite for Anti-Poaching Summit Following Hunting Holiday?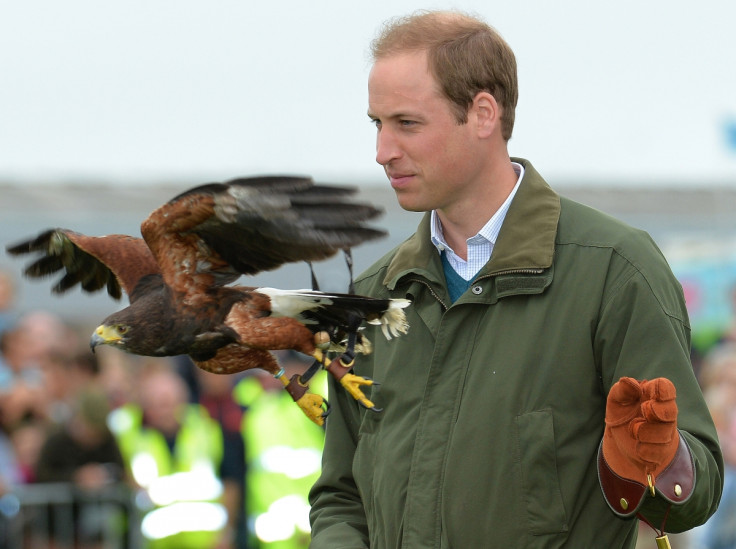 Prince William has been widely criticised for calling for an end to the illegal wildlife trade just days after returning from a wild boar hunting trip.
The Duke of Cambridge was widely criticised for spending last weekend shooting wild boar and stag in Spain with friends and brother, Prince Harry.
British musician Morrissey said: "One day prior to giving a public plea on behalf of animal welfare, Prince William is to be found in Spain (with Prince Harry) shooting and killing as many dear and boar as they possibly can!"
Jan Creamer, from Animal Defenders International, also told The Sun: "Hunting animals is barbaric and it is absolutely shocking that such prominent Royals should take pleasure from it."
His hunting holiday came to an end just days before he is to appear as the guest of honour at an international summit which will address the threat of poaching to wild animals, including tigers, elephants and rhinos.
Together with his father, Prince Charles, he released a video message calling for the world to turn away from illegally traded wildlife parts, such as rhino horn and ivory.
Speaking ahead of the London Summit on Illegal Wildlife Trade, the Prince said: "Tonight we are here with a single, shared purpose – to use our collective influence to put a stop to the illegal killing and trafficking of some of our world's most iconic and endangered species.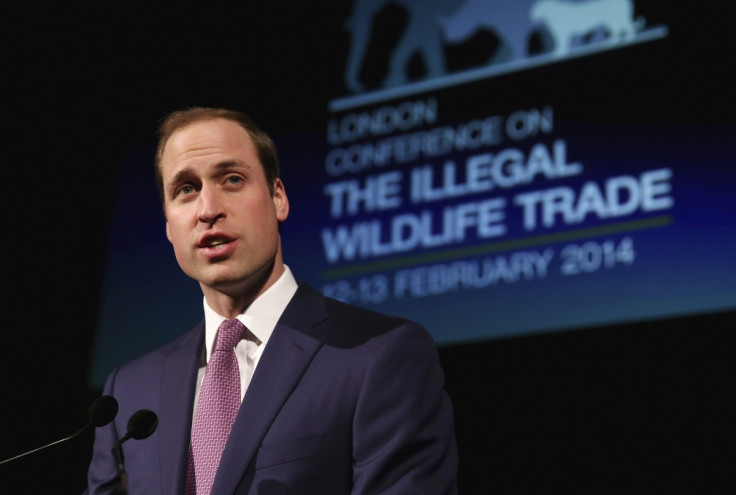 "Never before has a group like this come together – in these numbers – to stop the illegal trade in wildlife. All of us in this room have a duty to make sure that tomorrow, 13 February, is a date that marks the beginning of the end of this despicable trade."
Both William and Charles have long been known for their involvement in wildlife conservation efforts, yet hunting has been a longstanding tradition within the royal family.
In 2012, William and Harry met with criticism for going on a 'secret' hunting trip, where they were said to have killed 740 partridge in just one day.
Kate Middleton is also said to be partial to a spot of hunting, with Peta criticising the royal couple in 2011 for buying Prince William birds to be shot for his 27th birthday, saying: "There is no honour in buying birds and reducing them, as if they were clay pigeons, to shooting targets. Those who aren't killed outright are often dispatched by having their necks wrung, which does not cause an instant or painless death."
While many see William's trip as the height of hypocrisy, wildlife experts have supported the Duke, saying the two issues are entirely separate.
Wildlife campaigner Jane Goodall told the Mirror: "The involvement of Prince William and Prince Charles has brought so much attention and it's so important because some of these endangered species are actually vanishing. Elephants in some countries are going down so fast, rhinos, not so many left. Tigers, they do face extinction absolutely."
Of the hunting trip, she added: "I think the timing was unfortunate. Let's be fair, he is passionate about the endangered species. So, you know, it's just something that happened."
President of the Born Free Foundation, Will Travers, added: "I don't think it was great timing and I personally do not hunt.
"But I would say this, we mustn't get these two issues confused. Hunting is one thing which we can all have a view about and this is all about industrial levels of wildlife crime linked to terrorist organisations which will come to our door if we don't do something about it.
"I hope people, whether they agree with hunting or not, can leave that to a different debate and focus right now on wildlife crime."
© Copyright IBTimes 2023. All rights reserved.