Prince William and Kate Middleton surprise Radio 1 host live on-air ahead of London Marathon
Duke and Duchess of Cambridge were promoting their mental health charity Heads Together.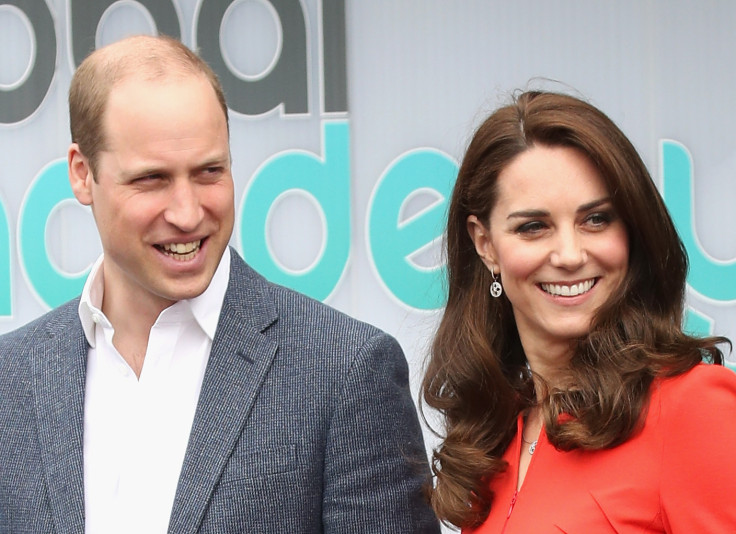 Prince William and Kate Middleton delivered quite the surprise for BBC Radio 1 presenter Adele Roberts. Simultaneously raising awareness for their mental health charity Heads Together, the royal couple made a cameo appearance during Scott Mills' afternoon show on 21 April as a gift for Roberts, who is running the London Marathon on Sunday (23 April).
As a final push of motivation, Mills told Roberts he had initially contacted Buckingham Palace to see if the Duke and Duchess of Cambridge were available to visit their studios. In the footage, as the royal couple walk in, a stunned Roberts repeatedly exclaims, "What, oh my God."
After shaking hands and exchanging pleasantries, William jokes: "We were trying to get you to swear," while Kate adds [on Roberts' shocked expression]: "Your face!" When Mills asks if Roberts is OK, she replies: "No, I'm shaking. This is surreal, I feel like I'm asleep." William, who presents the DJ with a goody bag, adds: "Nothing like pressure ahead of the big day."
Showing their down-to-earth nature, Kate, 35, and William, 34, reveal they once attended BBC Radio 1's Big Weekend festival in Bangor, north Wales. The duchess fondly reveals it was the first time they had watched Ellie Goulding perform live as well as Cheryl Fernandez-Versini. William recalls he had a "very sweaty man-hug with Tinie Tempah, which was amazing." When Mills asks if Kate was on William's shoulders, she quips: "Yeah, obviously."
Clearly enjoying their time at the radio show, William and Kate stuck around to join Greg James for the Official Chart Show where this week's number one single is announced. Gently nudging James out of a day job, the pair took turns to introduce the updated chart and give updates as to whether Ed Sheeran reclaimed his number one from Harry Styles, and often descended into giggling fits.
Alongside Prince Harry, the royal couple have been busy promoting Heads Together. In the latest campaign video, Harry and William open up about the death of their mother Princess Diana and how they rarely discuss her passing.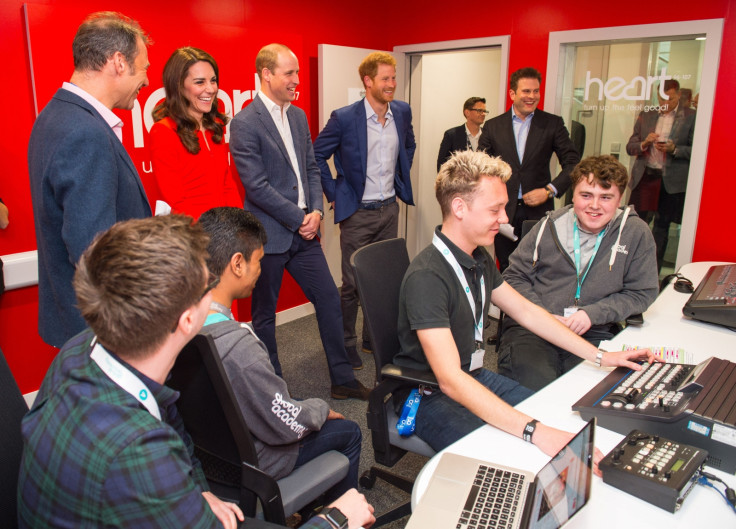 During their round-table discussion, Kate sympathised: "Considering what you boys sadly went through, the trauma that you experienced... I think it's incredible how strong [you are] and how you've been able to cope really,' she said. 'I put that down to your really early years, your childhood experience."
Watch Prince William and Kate Middleton on BBC Radio 1:
© Copyright IBTimes 2023. All rights reserved.