It's been 22 years since the tragic car crash that killed Princess Diana in Paris. Her sons Prince William and Prince Harry always fondly remember their loving mother. Sadly, things have allegedly become rocky between the two brothers. However, that won't stop them from honouring their mother's memory on Saturday.
The entire world went into a shock after the announcement of Princess Diana's tragic death in Paris on August 31, 1997. Everyone mourned the death of the well-loved Princess of Wales. She was 36, and at that time the mother-of-two had just ended a holiday with her sons Prince William and Prince Harry in St. Tropez, France.
After the boys returned to the UK, Diana went to Paris to spend some time with her then boyfriend, Dodi Al-Fayed. The boys had left to spend the rest of the summer with their father, Prince Charles in Balmoral Castle.
Though things between the Cambridges and the Sussexes have allegedly been rocky as of late, Harry and William will put aside their differences to honour their late mother's memory, like they do every year.
A source close to the royals revealed that the royal siblings will spend the day together, reliving the memories of their mother, like every year. "They talk about the little things about Diana that made them laugh: the ski trips and outings to Thorpe Park (a British amusement park); the effort she went to on their birthdays all of it," the insider shared with Cosmopolitan.
The source added that William and Harry will reunite over lunch or dinner at Kensington Palace in London. Meanwhile, their wives, Kate Middleton, the Duchess of Cambridge and Meghan Markle, the Duchess of Sussex, and the children are expected to join them later.
Diana's 22nd death anniversary will reportedly be an emotional day for the brothers. They are expected to think of ways to carry forward Diana's legacy and her charity work. "Helping others and being a role model to those less fortunate is at the top of their priority list," the insider said.
According to royal author Penny Junor, William and Harry's relationship has "clearly soured" in the last year. "Many of us feel this is not the behaviour of the Harry we know and love — the Harry who wanted to be treated like just one of the blokes," she said.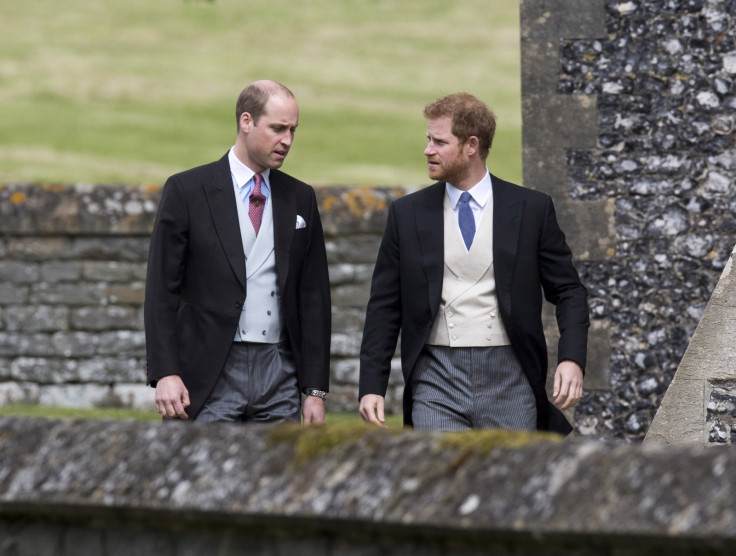 Meanwhile, Sarah Ferguson told Harper's Bazaar how it makes her sad that she missed a chance to speak to her old friend the day before she died. "Because we were like siblings, we rowed. And the saddest thing, at the end, we hadn't spoken for a year," she said, adding that she missed Diana and loved her very much.