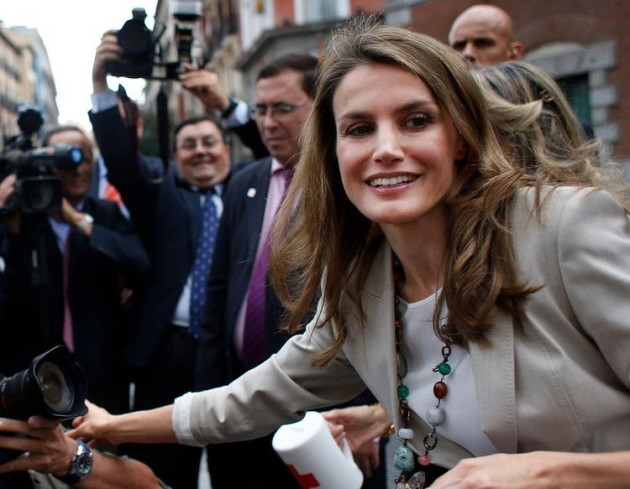 Princess Letizia of Asturias was at her endearing best when she took to the streets during a Red Cross charity event in Madrid on 3 October.
Princess Letizia attended the Fiesta de la Banderita, a fund-raiser event which is presided over by Spain's Queen Sofia, and involves other members of the Spanish Royal family.
On behalf of the Spain's royal family, Princess Letizia, who is married to Felipe, Prince of Asturias, the heir apparent to the Spanish throne, collected money donations for the Spanish Red Cross during the event.
Princess Letizia, who has been noted for her elegant fashion sense, was dressed in a formal dress comprising of white trousers and white top, which she wore under a grey blazer.
She completed her ensemble with a chic stone and beaded necklace and a pair of high heels. The 41-year-old, who is the mother of two daughters, looked stunningly graceful and beautiful as she walked holding hands of her husband.
A former journalist and news anchor, the commoner-turned-princess was all smiles and endeared herself to the local people while doing her duty in the event. Princess Letizia showed her best social spirit as she talked to the people and put Red Cross stickers on their clothes.
Check out below the latest photos of Princess Letizia in Spain.