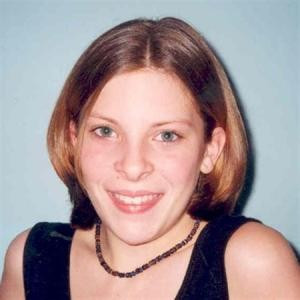 The man convicted of murdering school girl Milly Dowler is set to file a compensation claim against the Prison Service after he was allegedly attacked in prison.
According to the Daily Mirror, the attack happened outside the bathroom of the secure wing of the prison but the newspaper claims the attack was no more than a 'slap in the face.' Levi Bellfield plans to sue the Prison Service for up to £30k in damages.
"We have paid no compensation to this man. The vast majority of prisoners' compensation claims are dismissed at an early stage. All claims are robustly defended, and would only be settled on the basis of strong legal advice, and in order to seek the best value for the taxpayer," A Prison Service spokesperson said.
Levi Bellfield was convicted for a whole life sentence in 2008 and was found guilty for the murder of Milly Dowler in May of this year. Bellfield has been convicted for the murders of Amelie Delagrange, 22, Marsha McDonnell, 19, and Milly Dowler. He has also been convicted for the attempted murder of Kate Sheedy.
The claim has sparked fury amongst campaigners who argue that a triple murderer should not be given tax payers money for what was no more than a 'slap on the face.' "Where the prison service has seriously failed inmates there needs to be an investigation, but it's crazy that compensation culture is allowing killers like Bellfield to pocket taxpayers' cash. The total bill for prison compensation is unacceptably high and needs to be urgently addressed," Emma Boon, of the TaxPayers' Alliance argued.
The Daily Mirror report that a source close to the killer's family said: "Levi has told family exactly where he wants it spent and that is on a caravan for him and his relatives. He sincerely believes his appeals against conviction will be successful and he will get out to enjoy his freedom."
Levi Bellfield has said that he should not be placed within the population of the prison because it houses notorious murderers, something he denies he is. The convicted murderer has launched appeal proceedings for the convictions, using Carter Moore services. Bellfield has been given up to £4m in legal aid since his first conviction in 2008.
Bellfield follows in the footsteps of Soham murderer Ian Huntley who is suing the Prison Service for up to £95,000 for an alleged razor blade attack. £10m has been paid out to inmates by the Ministry of Defence in compensation claims in the past five years.