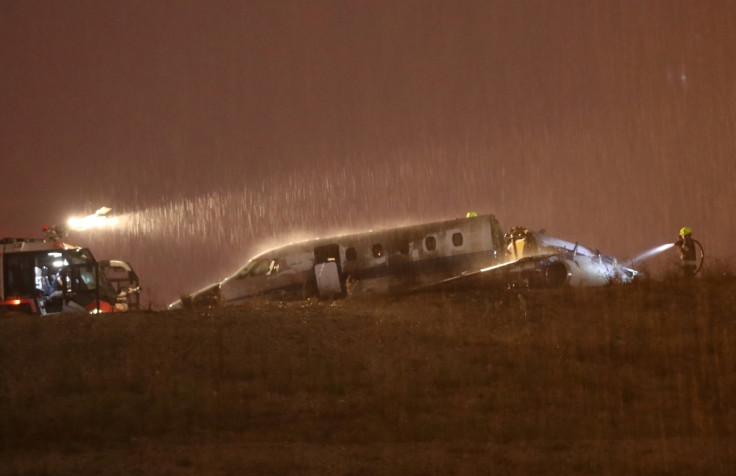 A luxury private plane has crashed at the main airport in Istanbul injuring four people and shutting it off.
Turkish media reported that the pilot was trying to depart from Ataturk Airport for Cyprus on the a Cessna 650 Citation 7 on Thursday (21 September) when it suffered signal failures.
When the pilot tried to land it, it fell and burst into flames. As emergency services rushed to the accident, flights at the airport, which is Europe's fifth busiest at 60 million passengers, were suspended.
Initial reports suggested that the plane's captain had died but later it emerged that all four passengers were taken to hospital with injuries.
Milliyet reported that those rescued were Muzaffer Kütük, Mehmet Mümin Turan, Duygu Doğaçay and Mehmet Şahin.
Pictures taken shortly after the crash showed black smoke coming from the airport. Firefighters arrived to tackle the blaze, which was put out shortly afterwards