Priyanka Chopra has been selected to play the lead in a film about Nasa astronaut Kalpana Chawla. The casting announcement heralds her re-entry onto the Indian film scene, after having spent the past couple of months focusing on her Hollywood projects.
Production house Viacom 18 announced plans for the film in 2016 and according to the Mid-Day newspaper, Chopra's team have been involved in the project for some time now. "The film will be mounted on an international scale. A new production company, Getway, is likely to produce the biopic," a source informed. "The script has also been locked."
The biopic will center on Chawla, the first Indian-born woman and second Indian person ever to travel in outer space. The 40-year-old was part of the 1997 Nasa team that manned the Space Shuttle Columbia flight STS-87 to deploy the Spartan satellite.
In 2003, she returned to the Columbia for the vehicle's 28th and final scientific mission. During the launch of flight STS-107, a piece of foam insulation broke off from the space shuttle external tank and struck the left wing of the orbiter. The damage caused the spacecraft to break apart as it made its re-entry into the Earth's atmosphere on 1 February, 2003.
Chawla along with six other members of her crew were killed in the mishap.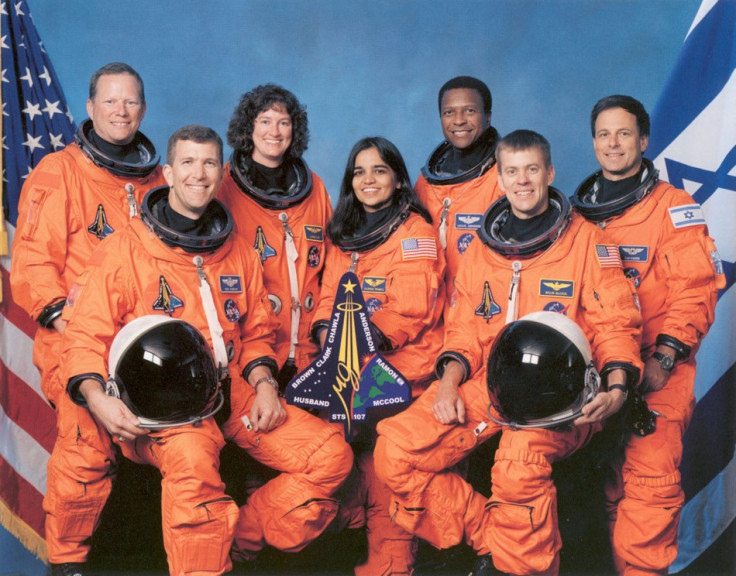 Chopra recently wrapped up filming for Quantico season 2 before heading back home to Mumbai on 22 April. "Packing up the house is such a conflicted emotion! so many things pop out that you didn't remember... Last official week in NYC until next time," she tweeted ahead of her trip, triggering speculation that the ABC show would not be extended further.
While the network is yet to confirm the status of the drama thriller series, the 34-year-old is busy promoting the release of her Hollywood big screen debut in Baywatch. The Dwayne Johnson and Zac Efron-led film releases on 25 May in the US and 29 May in the UK.