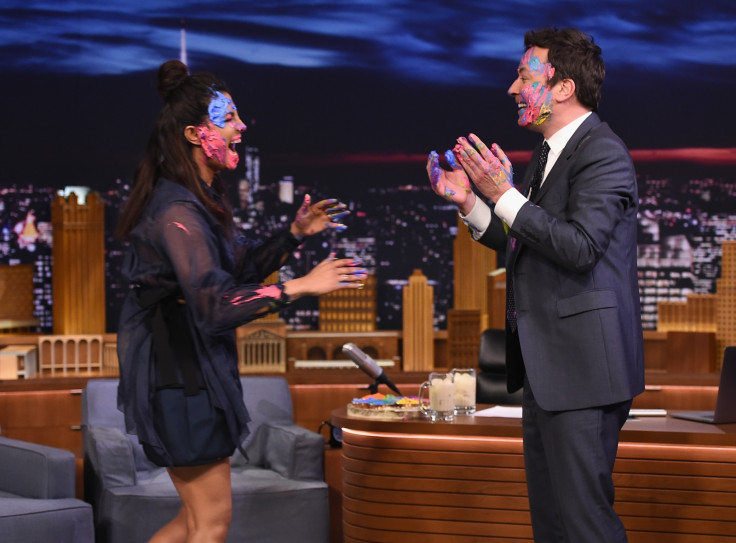 Priyanka Chopra may have missed being back in Mumbai for Holi, the Indian festival of colour, but that did not stop the Baywatch actress from bringing some of the celebrations to her temporary home in New York.
The 34-year-old was a guest on The Tonight Show on 13 March and joined host Jimmy Fallon for a round of fun. She later shared photos of their coloured faces on her Instagram account.
"And a happy Holi to u too @jimmyfallon im a little less homesick now! I got u good... again!!" she wrote alongside a photo of Fallon, his face covered in multicoloured paint.
Playing around on the talk show was not enough for the Indian star, who continued the celebrations with her friends at her Upper East Side apartment. "Happy Holi with the family and team. The white in my house is all colourful now!" she wrote in another Instagram post.
Chopra is set for her Hollywood movie debut with Baywatch, which releases on 26 May. In the reboot, she plays villain Victoria Leeds and stars with Dwayne Johnson and Zac Efron. "I loved Baywatch so much growing up. It was the quintessential American Dream," she told Marie Claire in a cover interview for their April issue. "All those beautiful people in bathing suits, running slo-mo on the beach in Malibu—amazing!"