Pro-Assad air strikes hit three hospitals in Aleppo in 24 hours
At least one person was killed in the attack on the Baghdad Hospital with medical staff and patients injured.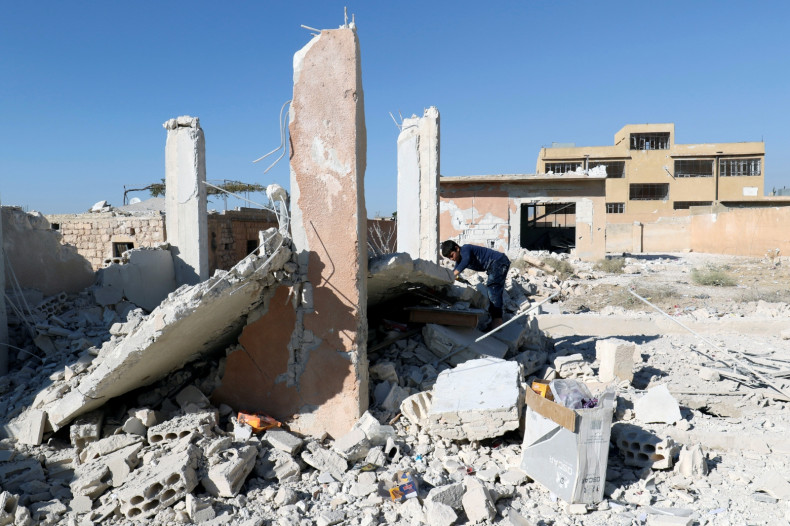 Air strikes on areas held by rebels battling the Syrian regime of Bashar al-Assad have hit three hospitals in just 24 hours, as warplanes continue to hit civilian targets in the beleaguered Middle Eastern nation.
The UK-based Syrian Observatory for Human Rights has said an airstrike hit the Baghdad Hospital in the rebel-held village of Awaijel, west of Aleppo, in the early hours of 15 November. Reuters reported at least one person was killed in the attack with medical staff and patients injured.
A number of the patients at the Awaijel medical facility, now put out of service by the air strikes, had recently been moved there from Kafr Naha where the hospital had been hit in an earlier bombing raid. It was the third time the hospital in the town had been hit in a month.
Another hospital in the western Aleppo countryside was also hit in the air strikes in what the observatory described as an escalation of bombardment across the area. It added that military operations had intensified against rebel fighters including the Islamist group Ahrar al-Sham in Idlib and west of Aleppo, stymying a counter-attack on pro-Assad positions.
It is not clear whether the air strikes were carried out by Syrian aircraft or by Russian warplanes. The Kremlin, with Iran, has become the Syrian regime's principal backer. Russia, Iran and Shia militias, including the Lebanese force Hezbollah, had clashed against mostly Sunni rebels seeking to stop Assad drawing out Syria's five-year-long civil war into its bloodiest chapter.
The international community and human rights groups have condemned Moscow and Damascus for their targeting of hospitals and attacks on the civilian population.
Russia has deployed its Admiral Kuznetsov aircraft carrier along with several other ships in the Mediterranean, off the coast of Syria, apparently as it prepares to intensify its military operations.
The carrier was part of a flotilla including a nuclear-powered battle cruiser, two anti-submarine warships and four support vessels which sailed down the English Channel en route to Syria in October.
Nato has expressed concern that planes on the vessel could be used to target civilians.