Russia deploys submarines equipped with cruise missiles to Syria
Deployment comes with Russia believed to be plotting a major new attack on Aleppo.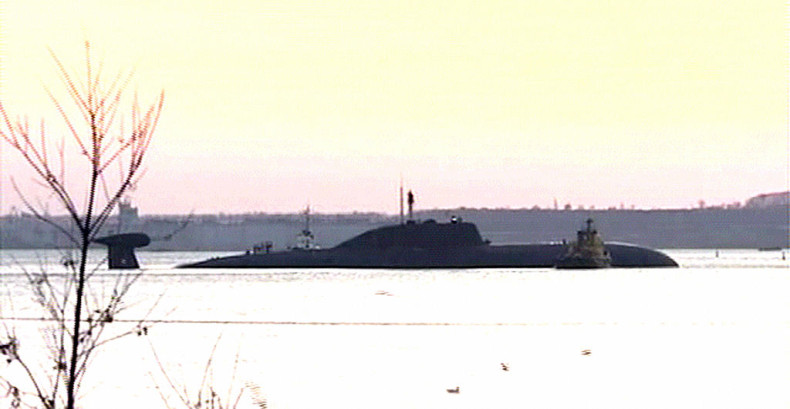 Three submarines equipped with cruise missiles have reportedly joined a Russian naval deployment heading to Syria. Intelligence sources warned Russian and Syrian government forces are poised to launch a new onslaught on Aleppo.
With US attention focused on the presidential election, Moscow has strengthened its Mediterranean fleet in recent weeks, deploying eight warships and its only aircraft carrier to the Syrian port of Latakia.
They will be joined by two Akula-class submarines and a diesel-powered Kilo-class sub, a Royal Navy source told the Sunday Times. They are believed to be equipped with Kalibr missiles, Moscow's version of the 1,000 mile range Tomahawk cruise missile, that could be used against targets throughout Syria.
Russian warplanes have heavily bombed areas in eastern Aleppo held by rebel groups in recent months, causing more than 2,700 causalities and making tens of thousands flee the city. The US and UK are among the countries which have called for war crimes investigations into allegations Russia has deliberately bombed civilians at targets including hospitals and schools.
Up to 275,000 men, women and children still live in besieged eastern Aleppo.
"We think that the Russians are on the brink of a major military assault on Aleppo," an intelligence source told The Times on Monday. "There could be significant humanitarian consequences."
The Russian vessels include the Admiral Kuznetsov aircraft carrier, are expected to arrive off the coast of Syria sometime between Wednesday and Friday. They have reportedly been joined in the Mediterranean by the submarines, which were deployed from ports around Murmansk.
Russia has halted airstrikes in Aleppo for the past 12 days, but according to the intelligence analysis is preparing to launch a campaign which would wipe out all opposition, or lead civilians to force the rebels out.