Assad regime and Isis have both used deadly chemical weapons in Syria
UN-backed report alleges Syrian government forces behind use of chlorine barrel bombs against civilians.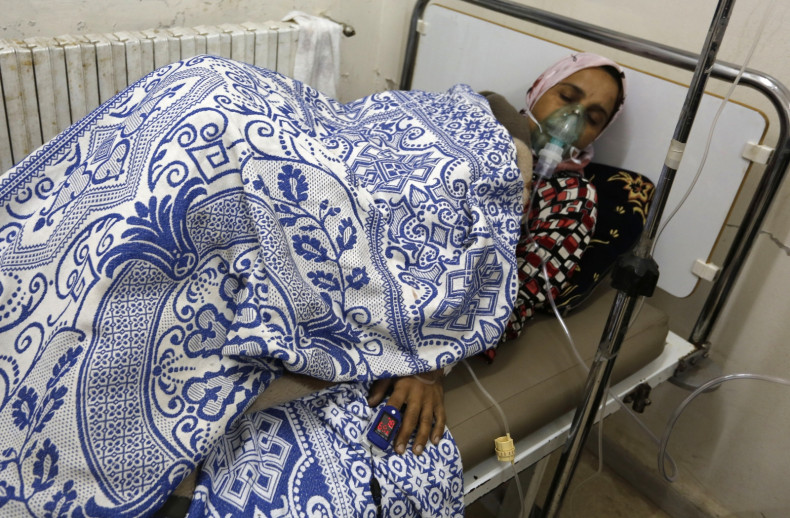 Britain and the US have condemned the use of deadly chemical weapons including chlorine and mustard gas by the Assad regime alongside Isis over the course of the bloody civil war in Syria.
Twenty-eight nations including Germany, France, United States and France have condemned the use of the weapons in a rare closed door vote by the international chemical weapons watchdog.
The executive council of the Organisation for the Prohibition of Chemical Weapons (OPCW) believe Syrian government forces, including helicopter squadrons, were responsible for the use of chlorine barrel bombs against civilians following a 13-month inquiry in conjunction with the UN.
Islamic State militants had used sulphur mustard gas in a number of attacks, an unnamed source told Reuters.
Russia, China, Sudan and Iran voted against the report, highlighting the deep divisions in the international community over the Assad regime. Iran and Russia are the principal backers of the Alawite government in Damascus.
The UN's Security Council will decide on how the Syrian government should be held accountable for the illegal attacks. The veto-wielding members, Russia and China are set to oppose United States, Britain and France over the punishment.
Russia has accused rebel forces in Syria opposed to the Assad regime of using chemical weapons too. "Experts from the Russian defence ministry have found unexploded artillery ammunition belonging to terrorists which contains toxic substances," the military source said in a statement.
"After rapid analysis in a mobile laboratory, we have determined that the toxic substances in the rebels' ammunition are highly likely to be chlorine gas and white phosphorous."
The British Foreign Secretary Boris Johnson has welcomed the report by the OPCW and said the UK will work to hold the Syrian Regime and the Islamic State to account. "This decision confirms that the Assad regime and Daesh are responsible for using abhorrent chemical weapons against civilians. I welcome the OPCW's conclusion following the UN mandated investigation," he said in a statement.
"There is a clear determination across the international community to hold those who have used these heinous weapons to account. The UK will continue to work with international partners to secure justice for victims, and to prevent the use of chemical weapons by anyone, anywhere," he added.