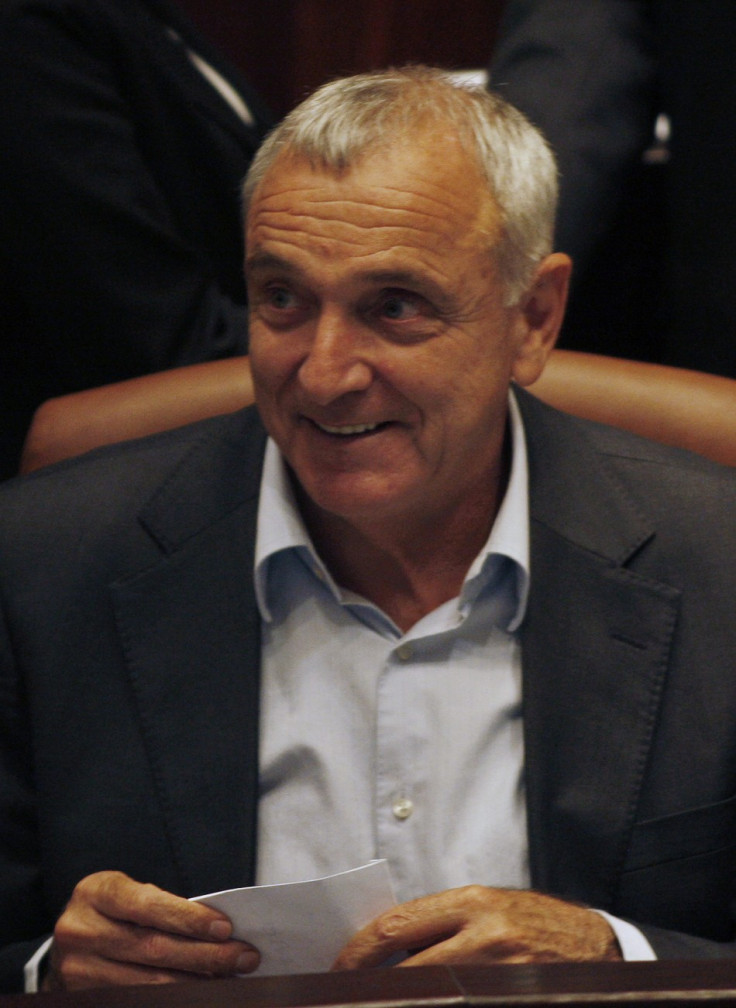 Israel's Public Security minister Yitzhak Aharonovitch on Tuesday slammed the hundreds of pro-Palestinian activists who plan to flood Tel Aviv's Ben Gurion airport this week as "hooligans" who would be barred entry.
Aharonovitch told the audience during a ceremony in the north of the country that Israel will not tolerate mass protests at its international airport, the AFP reported.
"These hooligans who try to break our laws will not be allowed into the country and will be returned immediately to their home countries," the news agency reported him saying.
As the country prepares for the protests, Israeli media reported that flights landing on Friday from Europe would be taken to a separate terminal and all passengers carefully screened, in order to try and avoid chaos.
However pro-Palestinian activists are not yet deterred by the Israeli government's warnings and say they plan to arrive in their hundreds at Ben Gurion airport on July 8 to protest Israeli restrictions on the movements of Palestinians and their supporters.
"We have responded to a call from Palestinian associations and about 500 of us - women, men and children - will leave on July 8 to show them the world hasn't forgotten them," organisers said on the website www.bienvenuepalestine.com
"The Israel government has no right to refuse us entry to the occupied Palestinian territories."
The group is said to include about 300 French nationals and others from Belgium, Germany, Italy and the United States.
"We are not going to hide the fact that we are coming to visit our Palestinian friends," they said on the website. "The Israeli government has no right to refuse us entry to the occupied Palestinian territories."
The move comes as a flotilla of international activists who planned to try to breach Israel's blockade of Gaza by sea failed to get permission to set sail from Greece, which many insist was as a result of Israeli diplomatic pressure.
"Hundreds of internationals on their way to visit Palestinians in Gaza have been prevented from departing from the ports in Greece," Elsa Rassbach, one of the activists, wrote in a statement received by AFP on Sunday.
"However, we hope that hundreds of others of us from many countries will succeed in reaching Palestine by flying to Ben Gurion airport in Tel Aviv.
"Supporting our visit to Palestine will be one small step towards bringing about the freedom of movement for all the peoples of Israel/Palestine that is essential for peace and justice in the Middle East," she said.
But Prime Minister Benjamin Netanyahu's office said "this planned event is a continuation of the attempts to undermine Israel's right to exist and to attempt to breach its borders and sovereignty by sea, land and by air."