Immersing yourself in the Amazon with an indigenous guide is an experience. But will it help save the rainforest?
Slowly descend a 200-foot Ceiba, taking in the smooth trunk of the tree as the canopy of the Amazon rises up all around. Try not to look too far down if you're afraid of heights, but watch the smaller trees rise up around you, until you're lowered to the forest floor.
In full VR, the Amazon rainforest is quite an experience. Filmed using up to 20 drone-mounted cameras at a time, Under the Canopy is a step beyond nature documentaries. It's an attempt to bring home the beauty and fragility of a rainforest that everyone has heard about but most people will never visit.
Kamanja Panashekung, a member of the indigenous Trio community of Suriname, guides the viewer along the forest floor, past iridescent snakes, a lonely sloth and a kaleidoscope of butterflies. It makes beautiful watching, but can it fundamentally boost conservation efforts in the forest?
Back by popular demand
The medium of VR seems to be creating a connection with threatened habitats that even the best flat documentaries struggle to create, Herbert Lust, managing director and vice-president of Conservation International Europe, which co-produced the film with Jaunt VR, told IBTimes UK.
"We notice so many times if you just do a film, or a presentation, people are interested but it doesn't really get it across. If we can take you and make it tangible and real to go to the Amazon, you will care and you will act."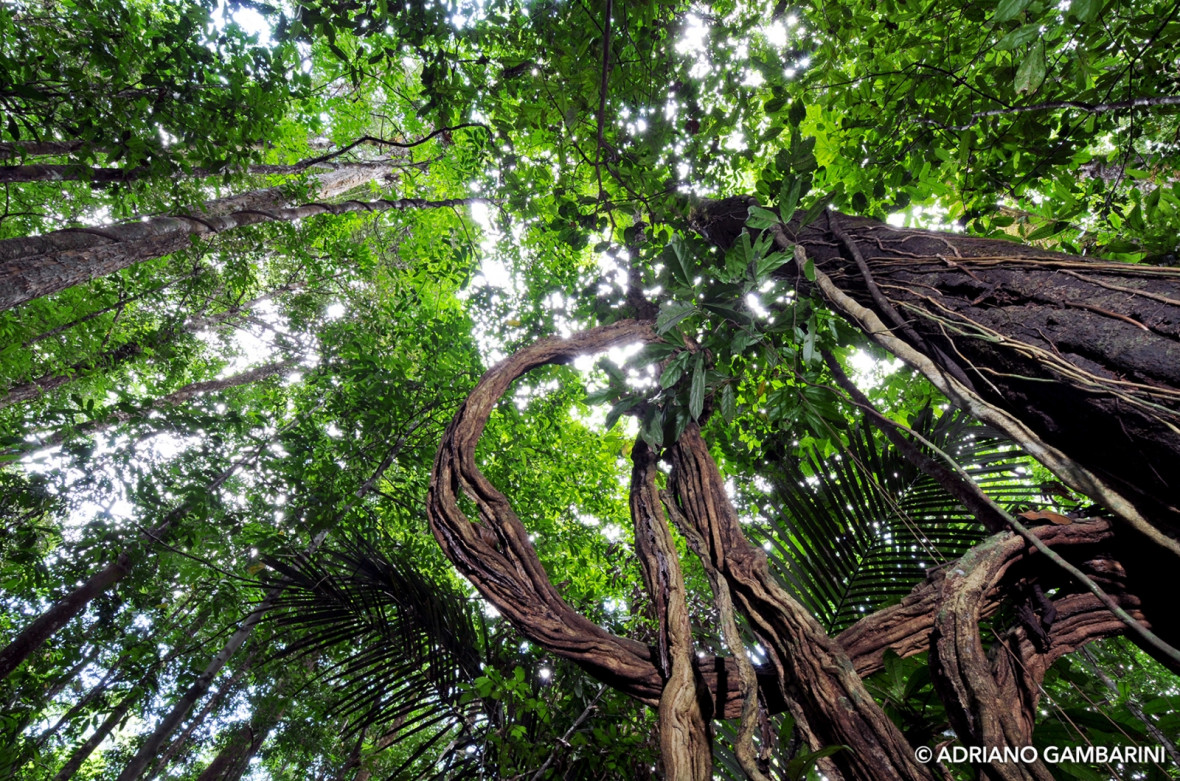 Under the Canopy is the organisation's second experiment with VR. The first was a seascape production called Valen's Reef, exploring the corals and manta ray populations in remote Indonesia. That VR film reached an audience of millions, indicating there is a demand for this type of project.
CI's second VR film is on track to do just as well. Four months after it was released, it's been viewed by half a million people. Donations from the viewers were matched by the household product firm SC Johnson, and will be used to protect 10,000 acres of the ancient forest. The campaign will also aim to plant about 3 million trees to replenish areas stripped for logging and agriculture.
"The Amazon is just an amazing planetary organ," said Kelly Semrau, vice-president for sustainability at SC Johnson.
"It's so huge, it controls weather patterns. It's one of the greatest carbon filters the world can have, an amazing organ of the Earth."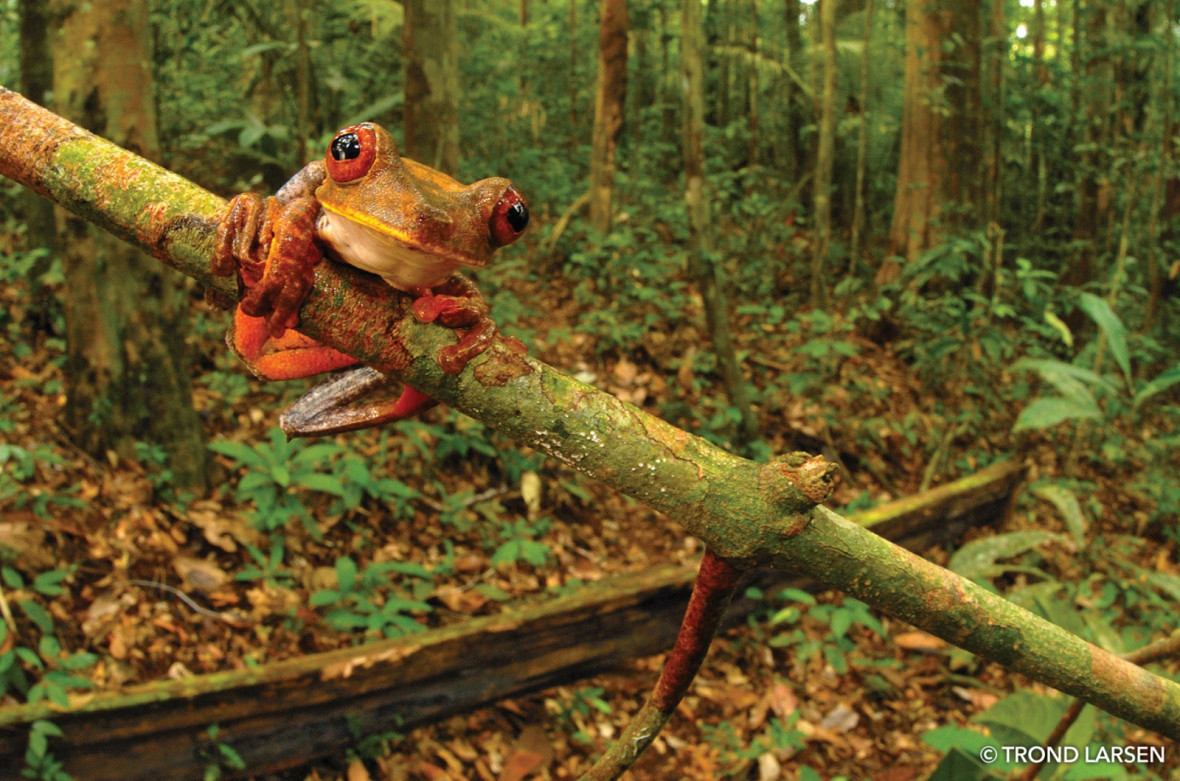 Hitting home
The medium of VR does seem to have a particularly visceral effect on its audience. This has been exploited for medical treatments to reduce pain in phantom limb syndrome and depression, for example. Tricking your brain into believing you really are in the Amazon is hoped to help bring home the reality of the threats to the forest.
"We want to do these films to get people who will never, ever go there to care and take action," said Lust.
The experiments in VR aren't just about fundraising, but raising awareness of the delicate ecosystems they explore and what can be done to protect them.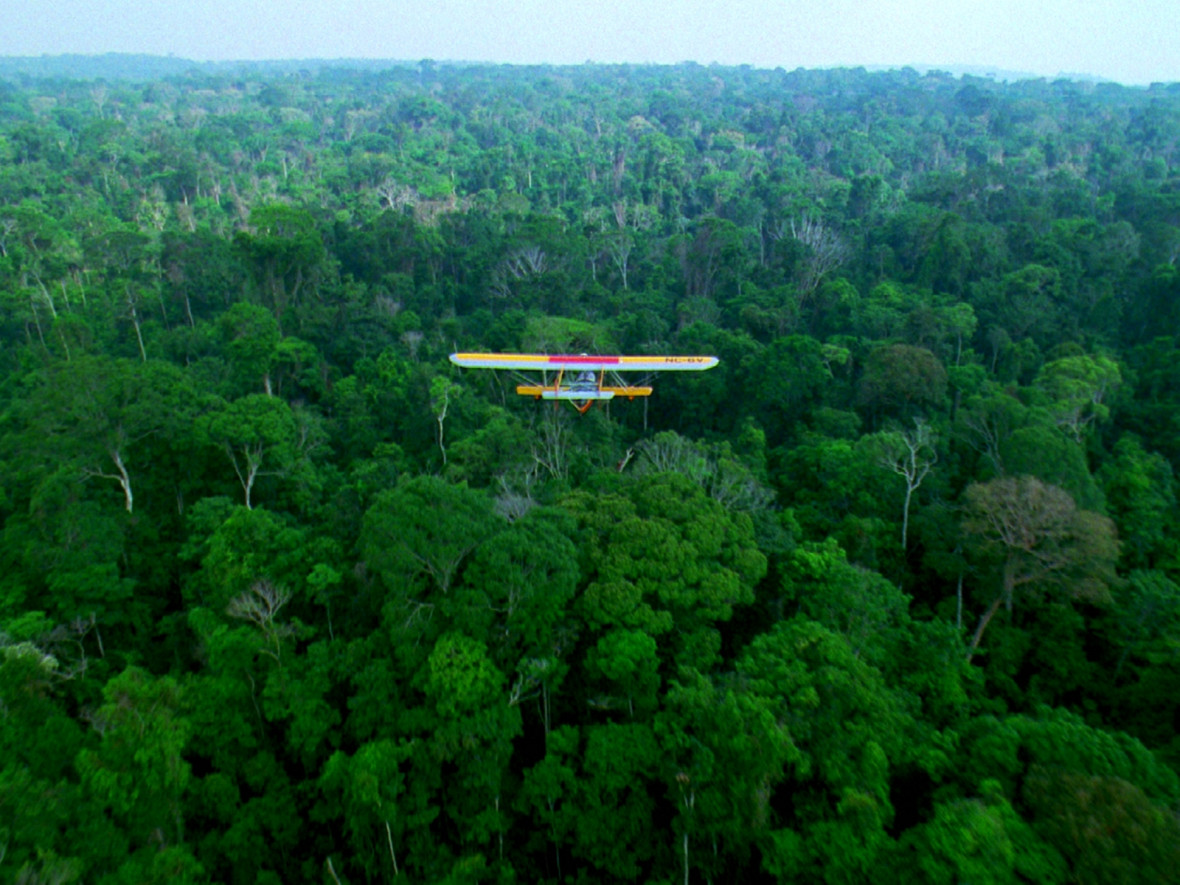 "When we say 'take action', we mean everything from people going home and switching off the tap, to people donating, to people going to talk to politicians about this," said Lust.
But the beauty of the Amazon can't do all the talking itself. Perhaps the most persuasive arguments come from the guide Panashekung, as he walks from wilderness to a cave with ancient rock art, to a barren patch of industrially cleared forest.
"It's up to us," he says.
Working with communities such as the Trio across the Amazon, CI is striving towards a zero-net-deforestation across the Amazon by 2020. With deforestation in the Amazon on the rise again, losing about 3.7 million hectares a year, this is set to be no mean feat.