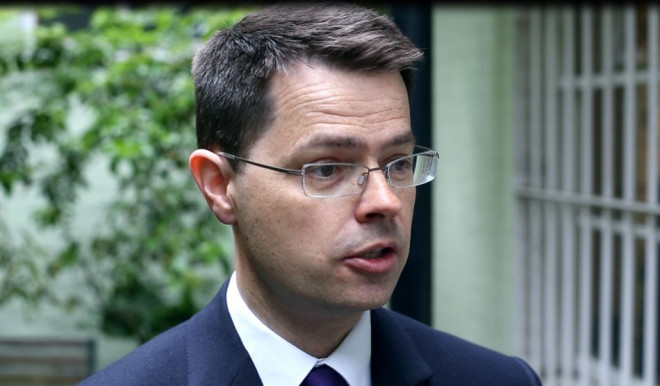 Immigration minister James Brokenshire may only have been in his job for a month but he has already managed to pull off quite a feat – infuriating just about every other member of the government, from the prime minister down.
Thanks to his suggestion that a "wealthy metropolitan elite" had boosted immigration with its habit of employing foreign cleaners, plumbers, nannies and the like, he has ensured every minister will now be asked about their own domestic arrangements .
It is virtually certain that Sunday newspapers have ordered their hacks to provide a detailed breakdown of which ministers employ what domestic staff and get a reaction from said minister about their membership of the "WME".
So that's a few Friday nights and Saturday mornings ruined. You can already hear the cries of "thanks a lot Brokenshire" echoing around the corridors of Westminster as home phones are being taken off the hook.
And heaven knows how many hard-working foreign domestics will now find themselves joining the dole queues. And that really defeats the object.
David Cameron has already been forced to explain his habit of employing foreign nannies – Australian and Nepalese – while Mr Clegg has confirmed: "I have a lady who has a Belgian passport who helps us."
And of course it was Brokenshire's predecessor, Mark Harper, who despatched vans with the huge "illegals go home" message on them but then had to resign after it was revealed his own cleaner was "illegal".
Just for good measure, he also annoyed British business folk with the boss of the Institute of Directors, Simon Walker, issuing a statement saying: "It is feeble and pathetic to hear yet more divisive language from politicians on immigration. The UK is an open, trading country that benefits from the skills and ideas of migrants."
What remains entirely unclear is whether the 46-year-old solicitor knew what he was doing – presumably attempting to show he was in touch with the working classes, particularly those toying with Ukip – or just blundered into this mess out of, as one fuming Tory spluttered, "sheer stupidity".
And it is no good suggesting, as some have done, that his speech should be read as a whole because such a reading doesn't actually change the analysis of what he was saying.
So, a ministerial blunder on a pretty big scale. And from a minister with a decade's parliamentary experience under his belt and not particularly known for gaffes.
Brokenshire was first elected to parliament for the seat of Hornchurch in 2005 and was swiftly given the job of shadow minister for crime reduction in 2006, which he retained until the 2010 election.
It was before that election when he first attracted some negative publicity after discovering his seat was to disappear under boundary changes and he started searching for another one.
He attempted to be selected as candidate in six seats before finally succeeding at his seventh attempt in Old Bexley and Sidcup, where he defeated a shortlist of three women candidates.
His determination saw one website joking: "The sound you can hear is a certain Mr Brokenshire finding out the train times to [fill in name of constituency]."
A local campaign group attempting to save the local Queen Mary's Hospital was more direct, accusing him of being a "serial carpetbagger".
It's mission statement read: "When will our Conservative MPs show that we can believe what they say by keeping to their election promise to stop the forced closure of A&E and maternity wards?
"Mr Brokenshire is a serial carpetbagger and the local electorate need to tell him loud and clear that carpetbaggers are no longer elected to parliament."
Their campaign to stop his election failed but he had campaigned on saving the hospital's A&E unit and after his victory promised his priority would indeed be to stop the planned closure. His campaign also failed and the A&E shut later that year.
He continued as crime reduction minister in government and the job was changed to crime and security in 2011. He was appointed to his current post last month after Mark Harper resigned.
And he can certainly be said to have started his job with a bang. He will just have to hope that, in the wake of his first speech in the job, it was not the sound of his future prospects exploding in his face.