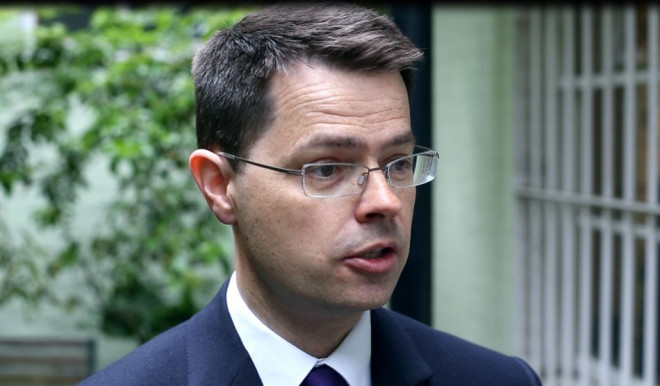 Tory minister James Brokenshire has sparked as fierce political backlash and further split the government after saying well-off middle class families are to blame for mass immigration by employing foreign help.
The newly-appointed immigration minister said a "wealthy metropolitan elite" have been eager to take advantage of cheap labour while "ordinary hardworking people" have suffered the consequences.
And he flatly rejected suggestions in a government study that immigration had a minimal effect on UK jobs.
His remarks appeared to be a direct assault on families who employ foreign migrants as nannies, cleaners, plumbers and so on, as well as firms who "import" cheap labour. These jobs he believes should go to British workers.
The attack is particularly pointed because his predecessor, Mark Harper, was forced to resign when it emerged his foreign cleaner did not have permission to work in the UK.
Prime minister David Cameron has also previously employed Nepalese and Australian nannies.
Downing Street sources were unable to say how many government members currently employ migrant workers in any capacity.
Brokesnhire's remarks were instantly contradicted by Liberal Democrat business secretary Vince Cable who said he was "intensely relaxed" about people coming to work in the UK so long as they paid their taxes and paid their way, which the overwhelming majority do.
The minister's attack, in his first speech in the post, was surprising partly because it appeared to be a direct criticism of his predecessor, and perhaps even the prime minister. He also seems to dispute claims in a government study which stated: "There is relatively little evidence that migration has caused statistically significant displacement of UK natives from the labour market in periods when the economy is strong."
But perhaps most significant is the fact the minister has laid the blame at the door of exactly the sort of middle class voters the Tories traditionally try to woo, particularly in the run-up to a general election, possibly because of the impact Ukip is having with them.
And it has raised suspicions he is attempting to underpin the notion of the Tories as the "Workers' Party", a label recently floated, amid much ridicule, by party chairman Grant Shapps.
Immigration is widely seen as an issue that has edged to the top of voters' concerns, particularly in some working class areas. Although there is conflicting evidence over whether the influx has significantly reduced job opportunities for local workers.
Similarly there has been much talk about "benefits tourism" which has also been contested. German Chancellor Angela Merkel agreed it was an issue when she met Cameron in London last week, but she also indicated it was a minor problem.
There have long been claims that the political parties are too ready to play along with alleged scare stories, often whipped up by right-wing parties such as Ukip and some sections of the media, for fear of losing votes, rather than engaging in a considered debate based on the facts.
Brokenshire's comments may be seen to play into that approach. He said: "For too long, the benefits of immigration went to employers who wanted an easy supply of cheap labour; or to the wealthy metropolitan elite who wanted cheap tradesmen and services - but not to the ordinary, hardworking people of this country.
"Uncontrolled mass immigration can force wages down and house prices up and put pressure on social cohesion and public services. And let me be clear - it can also cause displacement in the labour market," he said.
Referring to the recent figures showing a net increase in migration rose by 58,000 to 212,000 last year, he added: "Some have tried to claim that this rapid increase is somehow 'good' for the country. Well, just like the Home Secretary, I disagree."
Cable, meanwhile, said: "I know from experience that these arguments are difficult on the doorstep, where, after years of pressure on living standards and worries about jobs and housing, immigration is deeply unpopular.
"But the answer I give is that I am intensely relaxed about people coming to work and study here and bringing necessary skills to Britain - provided that they pay their taxes and pay their way."