For the first time since the secret project was announced last month, one of the main people involved in Project Glass, Google's futuristic smart glasses, has spoken publically about it.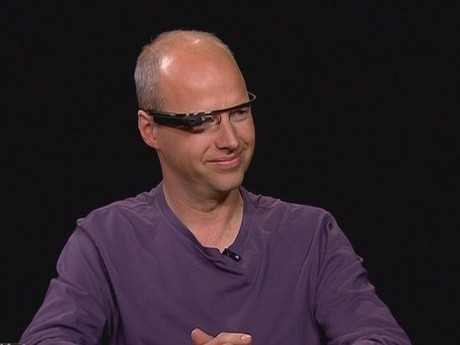 Sebastian Thrun, a Fellow and vice president at Google, and one of the main people behind the highly secretive Google X team, has spoken to US broadcaster Charlie Rose about Project Glass and has used the glasses themselves during the interview.
Thrun spoke about how the glasses were still in the early development stages and Google has said the glasses will not be available to purchase until 2013 at the earliest, despite a report in the New York Times saying they would go on sale before the end of the year.
Project Glass has been developed by the Google X special projects division, a secretive reach-for-the-stars group within Google, which is also responsible for the self-driving car we recently saw a blind man in charge of.
During the interview, Thrun shows off the picture-taking feature of the camera, as well as the social sharing aspect of the glasses. Thrun took a picture of Rose (below) while speaking to him, and using a heads-up display controlled by eye and head movements, he was able to share the picture with friends such as Google founder Sergey Brin, via Google+.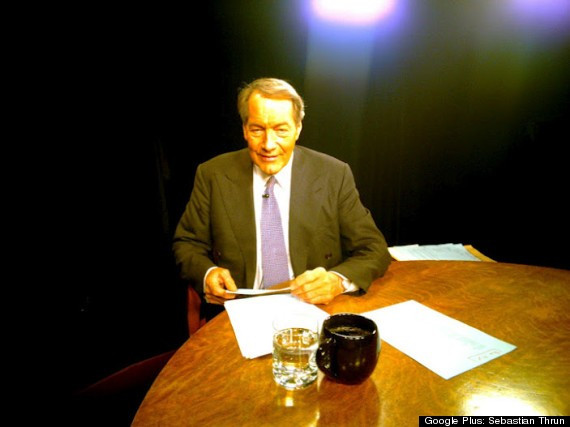 In a video released when the project was first announced (embedded below), Google suggested that the glasses would make use of augmented reality to identify places and people around you, however Thrun played down this feature, saying his teams has not found it to be "the compelling use case. The compelling use case for us is the sharing experience."
Thrun added that the team behind it has been carrying out tests in relation to making phone calls, sending emails, notifying the wearer of up-coming events and having messages and emails read to the wearer while on the go.
The glasses, which are not really glasses at all, will rest on your head and provide you with a type of heads-up display which you will control with your eyes. From the official images released by Google the 'glasses' have a horizontal metal frame which rests on your nose.
On one side is a solid rectangular strip which presumably houses the processor hub for Project Glass and next to this is a small transparent pane of glass, onto which the information is projected.
From the accompanying video released by Google, you can see that the glasses will allow you to do a lot of things your smartphone currently allows you to do including: sending and receiving messages and emails, checking travel information, getting directions on a map, video calling someone, checking in at various locations and taking pictures.